Swimming in Lake Como: Discover the Best Beaches and Lidos
Lake Como is renowned for its breathtaking beauty and picturesque towns, attracting travellers seeking a serene and naturally magnificent destination. Among the many attractions, the lake boasts some of the best lidos, offering a perfect blend of scenic views and recreational opportunities. The emerald gaze of the lake attracts visitors from all over the world. Lake Como, the deepest lake in Europe, is celebrated for its rich nature and clear waters. This article provides information about swimming in Lake Como, its beaches, and lidos.
Is it possible to swim in Lake Como?
Due to its proximity to the mountains and cold underwater currents, the water in Lake Como remains cool even on the hottest days. The suitable period for swimming is from July to August when the water reaches its maximum warmth. Residents rarely swim in Lake Como. According to the explanations of the locals, the lake differs from the sea. There are no waves, the water composition is different, and the low temperature makes bathing in the lake unappealing. Especially since the seaside is just 200 kilometres away from Lake Como. Additionally, Lake Como is inhabited by otters and other mammals, discouraging people from taking a dip. Active boat navigating on the lake does not add to the comfort of swimming.
What parts of Lake Como can you swim in?
You can swim almost anywhere if the cool water doesn't deter you. The exception is areas near ports and Como city. Many tourist towns along the lake have equipped beaches where most tourists prefer to relax. Comfortably furnished beaches can be found in towns like Menaggio, Lenno, and Faggeto Lario. There are also beaches in Lecco, Lierna, Mandello del Lario, Bellano, Dervio, and Colico. Equally popular are pools in Lake Como. Thanks to heating systems and optimal depth, even the youngest family members can enjoy relaxation on the lake. Most of Lake Como's pools are located inside hotels or private villas. There are also separate pools with small beaches on the lake, like Lido di Villa Olmo in Como and several others. These beaches provide necessary services, and there are bars and restaurants available.
Is it safe to swim in Lake Como?
Yes, absolutely, if you follow the rules and go to safe places destined for bathing. Lake Como offers plenty of opportunities for swimming, making it an ideal location for swimming and water-based activities.
Here are some places where you can swim in Lake Como:
Public Beaches: Como has public beaches and designated swimming areas where locals and tourists can enjoy a dip in the lake. Some of these beaches are free others have an entry fee.
Lidos: There are several lidos (beach clubs) along the shores of Lake Como that offer well-maintained swimming areas, sun loungers, umbrellas, and sometimes even pools. These lidos typically charge an entrance fee but provide extra amenities and services for visitors.
Resorts and Hotels: Many hotels and resorts in Como have private access to the lake, allowing their guests to swim in the lake's crystal-clear waters while enjoying the comfort and privacy of the hotel premises.
Boat Excursions: Some boat excursions on Lake Como may include opportunities for swimming stops at secluded spots with clear waters and breathtaking views.
Water Sports Centres: Como also has water sports centres that offer activities like paddleboarding, kayaking, and windsurfing, providing additional ways to enjoy the lake. Always pay attention to safety signs and guidelines while swimming in any open water, and make sure to follow local regulations for swimming areas.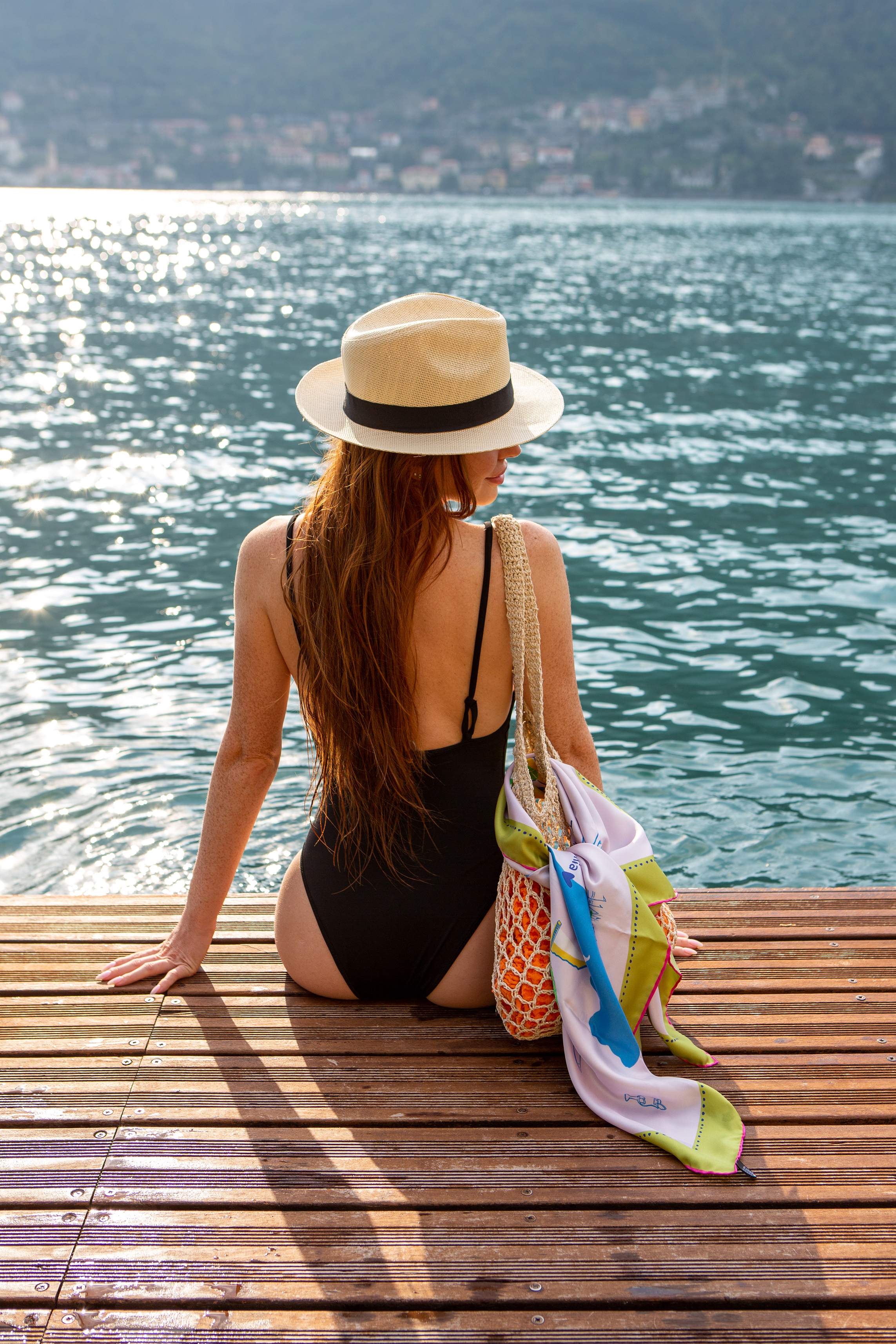 What are the best beaches in Lake Como?
Lido di Lenno stands out with its spacious beach, complete with sun loungers and a sandy shoreline, all conveniently located near the town of Lenno. Families and sun-seekers will find Lido di Menaggio a delightful spot featuring a swimming pool, a sandy beach, a restaurant, and activities to keep everyone entertained. For those searching for a more intimate setting, Lido di Moltrasio offers a cosy ambience loved by locals and tourists for its unique charm and tranquillity. Lido di Bellagio, nestled in the picturesque town of Bellagio, presents an enchanting experience with mesmerising lake views and mountainous landscapes as a backdrop.
Why can't I swim in Lake Como?
Swimming in Lake Como is a common and well-liked activity both local residents and visitors enjoy. However, being mindful of safety is essential, as the water temperature can be cold, especially outside of summer. Additionally, pay attention to any warning signs, boats around or weather conditions, and follow designated swimming areas to ensure a safe and enjoyable experience.
Are there beaches in Lake Como?
Yes, there are beaches along the shores of Lake Como where you can enjoy the sandy or pebbly shores and swim in the lake's refreshing waters. The lake's coastline offers various public beaches and private beach clubs known as "Lidos" (Beach Clubs). Public Beaches: Several towns and villages around Lake Como have designated public beach areas, often with facilities such as changing rooms, toilets, and sometimes beach bars or restaurants.
These public beaches are usually open to locals and tourists; some may have an entry fee. Lidos: Lidos are private beach clubs that offer additional amenities and services for visitors. They typically provide sun loungers, umbrellas, and various recreational facilities. Some lidos have swimming pools as well as direct access to the lake. These private beach clubs often charge an entrance fee, which may include access to their facilities and services.
Some famous towns with beaches and lidos include Bellagio, Menaggio, Cernobbio, Lenno, and Como. Lake Como's scenic beauty and clear waters make it an excellent destination to relax on the beaches, swim, and enjoy water-based activities during the year's warm months.
---
Related articles:
Best Beaches in Lake Como, Italy
3 Outdoor activities to try once in a lifetime on Lake Como
Seven Interesting and Quirky Facts About Lake Como
Lake Como Weather: When to Take A Journey
Lake Como Italy: Best Things to Do and To See
Sign up for COMO LAKE Today newsletter.