Colomba: Italy's Best Cakes for Easter 2022
Spring is in the air, and Easter is arriving! That means it's time to get your hands on some of the best Easter treats of the year (and no, it's not just chocolate Easter eggs!).
In Italy, Easter is celebrated with Colomba: a traditional cake similar to panettone, but instead of raisins it usually contains candied orange peel. Its full name is 'Colomba di Pasqua' which translates to 'Easter dove' in English, as it is baked in the form of a dove: the symbol of peace and hope.
Here are some ideas on where to buy the best Italian Easter cakes online. It can also be delivered to the other countries for your own Italian style Easter.
Villa d'Este La Boutique
Lake Como's very own Villa d'Este creates and sells colomba, so why not buy one as a special reminder of your trip to Lake Como or as a gift for a loved one?
The Villa d'Este colomba weighs 1Kg and costs 45€.
Villa d'Este's pastry chef uses icing, almonds, a long leavening process and a lot of passion to make the traditional handmade Easter Colomba.
Cracco
In addition to offering colomba and other sweet treats, Cracco also creates fancy chocolate eggs.
Cracco's dark chocolate Easter Egg costs 55€ (also available in milk chocolate) and is made with 61% dark chocolate for those who love the intense flavour of cacao. The egg also contains a sweet surprise inside!
Weight: 380g + 30g surprise
Cracco's colomba weighs 1Kg and starts from 46€. Colomba is offered in a variety of flavours including traditional, chocolate, and pistachio.
Marchesi 1824
Marchesi, a Milanese pasticceria founded in 1824, offers colomba and chocolate easter eggs. Their colomba comes in three different sizes (1Kg, 2kg, and 3kg) and prices start from 40€.
Want to try something different? Marchesi also offers a biscuit selection box (40€), and boxes of mini chocolate eggs (16€)
Cova Montenapoleone 1817 (Charity Colomba)
Want to enjoy Colomba while supporting a worthwhile cause? For every charity colomba sold, Pasticceria Cova will donate 10€ to Associazione Exodus, a charity founded to help young people in difficulty.
This colomba contains special ingredients thanks to the creativity of Cova's master pastry chefs: kindness, goodness, humanity and above all peace and hope.
Cova Milano's charity colomba "Cova per Exodus" costs 45€ for 1Kg of Colomba.
Dolce & Gabbana Colomba (made by Fiasconaro)
Fiasconaro, a well-known family-run company producing quality foods has created a Easter collection in collaboration with Dolce & Gabbana, offering three colomba products: Sicilian almond colomba, colomba with chocolate and Sicilian wild strawberry jam, and Sicilian chocolate colomba. The colomba are packaged in elegant blue and white tins specially designed by Sicilian artists and inspired by the white and blue majolica of the island.
Sicilian almond colomba
Colomba with fresh candied orange covered with icing and Sicilian almonds.
Weight: 750g
Colomba with chocolate and Sicilian wild strawberry jam
Colomba with Sicilian chocolate drops covered with wild strawberry jam and dark chocolate, with Sicilian chocolate cream to spread.
Weight: 1Kg (800g + 200g Sicilian chocolate cream)
Sicilian chocolate colomba
Colomba with Sicilian chocolate chips covered with icing.
Weight: 100g
Gucci Osteria by Massimo Bottura
Looking for the perfect gift? Gucci Osteria offers a 1kg Colomba for 80€, presented in elegant, limited-edition packaging designed by Gucci. You can purchase this exquisite, limited-edition gift in-person at Gucci Osteria Firenze or online through the e-shop.
Chef Karime Lopez prepares the dough with candied and hand-cut yuzu and bergamot, blending aromas from both Italy and Japan, for an intensely citrusy version of the classic dessert.
---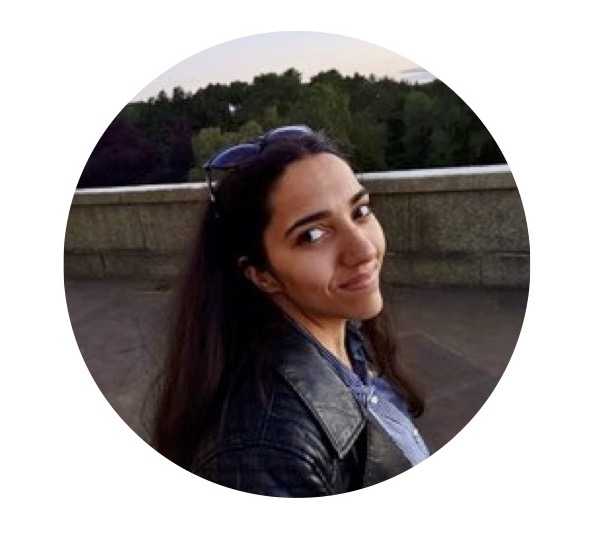 Olivia splits her time between Lake Como and Liverpool (United Kingdom), where she studies French and Italian at university.
Olivia is passionate about language-learning, travelling, and 'il dolce far niente'. She also enjoys exploring cultural and historical sites, and hiking up the many trails around the lake. 
Related articles:
How to Obtain a Green Pass in Italy
Five Best Proposal Ideas on Lake Como
Seven Books about Lake Como to buy on Amazon
Seven Interesting and Quirky Facts About Lake Como
Sign up for COMO LAKE Today newsletter.