Five Reasons to Visit Tremezzo
Tremezzo sits halfway down the west side of Lake Como, opposite Bellagio, and between Lenno and Menaggio on the Como branch of the lake. Its central location means that it is easily accessible by bus, ferry and car, and it is the perfect place to visit for a day trip!
Here are five must-see attractions for your next visit to Tremezzo.
Grand Hotel Tremezzo's T-Beach
POne of the most stunning features of the Grand Hotel Tremezzo is their 'T-Beach', which floats on the lake and offers views of Bellagio and the Grigne mountains.
Punctuated with the Grand Hotel Tremezzo's signature orange and white parasols, the T-Beach is the hotel's private lido which comprises of a pool, a beach (with real sand!) and a champagne bar. Although the beach and pool are reserved for guests of the hotel, the bar is open to members of the public.
The T Beach is open daily from 10am until sunset, from May to September (subject to weather conditions).
Parco Civico Teresio Olivelli
Parco Civico Teresio Olivelli can be found in Tremezzo near Ristorante La Darsena. The park is one of the lake's best kept secrets as it is hidden behind a wall on Statale Regina, so it is easy to miss if you're not looking out for it!
The park was originally part of a villa belonging to the Meier family and the redesigning of the park was commissioned in the 1920s. It is named after the partisan Teresio Olivelli who was awarded the Gold Medal of Military Valour.
Within the park there is a double staircase, a fountain, and an 18th Century octagonal building known as the 'Tarocchiera' situated on the lakefront, offering magnificent lake views.
Villa Carlotta
Villa Carlotta is renowned for its botanical gardens and is located at the north end of Tremezzo. Originally constructed as a neoclassical villa dating back to the 17th Century, it has been converted into a museum which spans two floors.
Visitors start their tour in the magnificent salone dei marmi (marble room) of the museum, which contains a sculpture of Mars and Venus. One room of interest includes the Hayez chamber, which contains the Romeo and Juliette-inspired work 'The Kiss' which was painted by Francesco Hayez in 1823, portraying the final kiss given to Juliette by Romeo. Unfortunately, the second floor of the museum (which features Princess Charlotte of Prussia's bedroom, Duke George II's study and the Tapestry Room) is closed to ensure compliance with Covid-19 restrictions.
The gardens of Villa Carlotta are spectacular and feature tunnels draped in citrus fruits, romantic rose gardens and a fern woodland. There are also gardens showcasing azaleas, tropical plants, succulents, and a rock garden.
Villa Carlotta is open Thursday to Sunday, from 10am until 7pm, and tickets include entry to both the museum and botanical gardens.
The Lake Como Greenway
If you walk all the way to Sala Comacina, you will be rewarded with breathtaking views of Isola Comacina. Spanning 10km, the Lake Como Greenway runs from Colonno to Griante and traces the route of the ancient Via Regina. It dates back to Roman times and was built to connect Como with other communities across the Alps.
The Greenway is a trail that doesn't require any special clothing and is suitable for everyone, just a pair of comfortable shoes (like some sneakers) will suffice!
The trail takes you on a 3-hour stroll through small villages and green spaces, where you will encounter ancient churches, shrines, and some of the best panoramic views of the lake.
Villa del Balbianello
Villa del Balbianello is located a short drive away in the small, picturesque town of Lenno. It is one of the most famous villas on the lake as it has been home to numerous films and weddings, such as Casino Royale and Star Wars, as well as Bollywood celebrities Ranveer Singh and Deepika Padukone's wedding in 2018.
Villa del Balbianello is open from 10am to 6pm all day. Last admission is at 4.30pm (for guided tours inside the villa) and 5pm (for the park). Closed on Mondays and Wednesdays.
---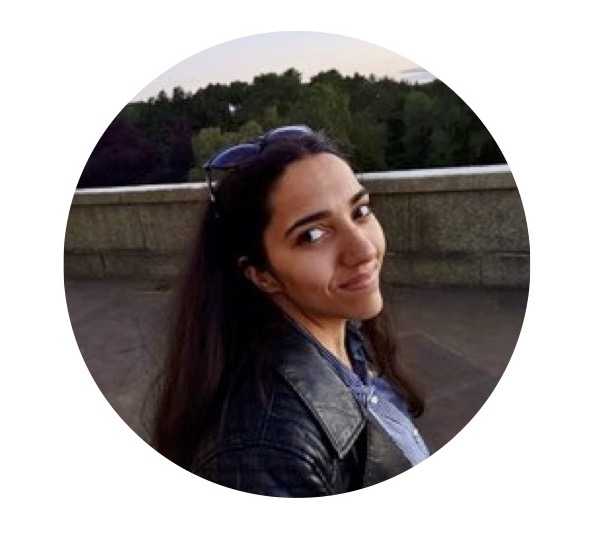 Olivia splits her time between Lake Como and Liverpool (United Kingdom), where she studies French and Italian at university.
Olivia is passionate about language-learning, travelling, and 'il dolce far niente'. She also enjoys exploring cultural and historical sites, and hiking up the many trails around the lake. 
Related articles:
7 must-have apps to travel on Lake Como
Landscapes Spread-out before your Eyes: Four Places to See Lake Como from above
Lake Como Weather: When to Take A Journey
Seven Interesting and Quirky Facts About Lake Como
The Most Instagramable Hotels on Lake Como
Sign up for COMO LAKE Today newsletter.