72 Hours on Lake Como
What words come to mind when you think of Lake Como? Aperol Spritz? George Clooney? Luxury?
Conveniently located a one-hour drive north of Milan, Lake Como is the most accessible of the Italian Lakes. Consequently, it comes as no surprise why visitors choose to come to Lake Como for a holiday! However, if you are pressed for time and are only visiting Lake Como for a couple of days, how do you fit everything you want to do into a three-day trip?
Read on to find out how to make the most of your 72 hours on Lake Como.
Day 1
The Grand Hotel Victoria was renovated in 2019 and is one of Lake Como's newest five-star hotels. Although the hotel was originally built in the 19th Century as a neoclassical villa, the rooms and the furniture in the hotel's communal spaces are modern and contemporary whilst still respecting the building's heritage.
In addition to being modern, the Grand Hotel Victoria also places a strong emphasis on sustainability – the R Collection amenities offered in the rooms are packaged in recycled materials and their cosmetic line is vegan-friendly, containing natural ingredients such as eruca sativa, ginseng, and macadamia oil.
The Grand Hotel Victoria is situated on the lakefront, and it is conveniently only steps away from Menaggio's main square. The hotel's central location ensures that you are in the most optimal position to explore the lake with ease.
Morning activity – orientate yourself!
Menaggio is located halfway up the western shore of the lake and opposite Bellagio. Being based in one of the largest towns on the western shore of Lake Como means that there is something for everyone – there's an 18-hole golf course nearby, Menaggio & Cadenabbia Golf Club (the Clubhouse restaurant is called Erre which, like the Grand Hotel Victoria, is part of the R Collection Hotels group) and Menaggio itself is lively, boasting an active local population and an array of shops, cafes and restaurants.
Why not go for a walk along the promenade to enjoy the lake view, or drink a cappuccino in the square and listen to the church bells! Craving something sweet? Why not treat yourself to some ice cream at La Fabbrica del Gelato?
Afternoon activity – trip to Bellagio
Lunch at Ristorante Bilacus
Ristorante Bilacus offers diners a setting on their charming rooftop terrace, which is perfect for people watching as it looks out onto the cobbled steps of Bellagio below. The food is delicious and, coupled with an extensive wine list, the quality is exceptional (hint: try their fiery penne all'arrabbiata).
Ristorante Bilacus is open 12pm – 2.30pm for lunch, and 7pm – 9.30pm for dinner. Closed on Monday.
Stroll around Bellagio
Discover the independent boutiques and local artisans – there are many shops lining the cobbled staircases, from jewellery shops to silk boutiques (Lake Como is famous for its silk), the colourful displays will delight your senses!
Walk around Parco di Villa Serbelloni
Parco di Villa Serbelloni (not to be confused with the nearby Grand Hotel Villa Serbelloni) is owned by the Rockerfeller Foundation and contains a web of paths, magnificent grounds and spectacular views of the lake. Booking is a must as the park can only be visited on a guided tour.
Don't want to leave Bellagio so soon? How about some pre-departure cocktails on the lakefront terrace at Hotel Metropole, or (if you're feeling adventurous) treat yourself to a wine flight at Enoteca Cava Turacciolo, where you can discover renowned local wines, before taking the boat back to Menaggio.
Day 2
There is no doubt that Italy has a rich cultural heritage, but it should be noted that certain aspects are sometimes overlooked. Therefore, this museum trip is strongly recommended if you wish to learn about the history of Lake Como and how the area was affected during the war.
The Museo della Fine della Guerra explores the Italian Resistance Movement and their participation in fighting against and bringing about the end of Benito Mussolini's fascist regime at the end of the Second World War. Among the many artefacts, the museum contains video testimonies from local people who lived during the war, as well as original letters handwritten by local partisans.
The Province of Como has also created four themed pathways along the lake so that visitors can gain a deeper understanding of the Second World War on the territory of Lake Como. These paths, funded by Regione Lombardia, trace four important routes which narrate the final events of the Second World War – up to and including the assassination of Mussolini.
Entrance to the museum must be booked in advance, by contacting the museum by 3pm the day before you intend to visit.
Agriturismo Sorsasso's Domasino wines are designated 'IGT Terre Lariane', indicating that it is a high-quality wine which adheres to certain regulations, as well as being cultivated and produced on the territory of Lake Como.
In addition to making wine, Agriturismo Sorsasso also makes other award-winning products, including DOP extra-virgin olive oil and blueberry-infused grappa (which won bronze at a spirits competition in Denver, USA)! In total, Agriturismo Sorsasso produces two red wines, two rosé wines (one of which is sparkling), two white wines, DOP Extra Virgin Olive Oil and two types of grappa (blueberry and traditional) – so if you'd like to take a bottle of Italy home with you, you will find yourself spoiled for choice!
Il Ristorante di Paolo is located in front of Menaggio's main square. The menu varies depending on the season, reflecting the fresh, seasonal, and local produce, as well as showcasing the creativity of the chefs. The ambiance is lovely, especially on a summer's evening – be sure to sit outside to enjoy the lake view!
Reservation of an outside table at least a day in advance is highly recommended.
Day 3
Morning activity – choice of villas: Villa Carlotta or Villa del Balbianello
Villa Carlotta
Villa Carlotta is renowned for its botanical gardens and is located at the north end of Tremezzo. Originally constructed as a neoclassical villa dating back to the 17th Century, it has been converted into a museum which spans two floors. Features of interest within the botanical gardens include the azaleas, the rose gardens, and archways draped in citrus fruits.
From June 21st to November 7th 2021, Villa Carlotta is open Monday to Sunday, from 10am until 7pm, and tickets include entry to both the museum and botanical gardens.
Villa del Balbianello
Villa del Balbianello is located a short drive away in the small, picturesque town of Lenno. Given to the FAI (Fondo Ambiente Italiano) in 1988, the villa is set within an acre of manicured gardens and offers unspoiled views of Lake Como. It is one of the most famous villas on the lake having been the backdrop to numerous films and weddings, including Casino Royale and Star Wars, as well as Bollywood celebrities Ranveer Singh and Deepika Padukone's wedding in 2018.
Villa del Balbianello is open from 10am to 6pm all day. Last admission is at 4.30pm (for guided tours inside the villa) and 5pm (for the park). Closed on Monday and Wednesday.
Afternoon activity – Trip to Varenna
Passeggiata degli innamorati
Varenna is one of the most romantic towns on the lake. Passeggiata degli innamorati (Lovers' Walk) is suspended above the water, between the rock and the lake, snaking along the natural edge of the rock face.
Passeggiata degli innamorati features a leafy archway and unspoiled panoramic views, creating beautiful photo opportunities whilst allowing visitors to embrace the natural beauty of Lake Como.
Evening meal at Il Cavatappi
Il Cavatappi is nestled halfway down a stone-paved alleyway, away from the hustle and bustle of the waterfront. Don't be put off – due to its small size, the restaurant has an intimate atmosphere and the food is outstanding.
Although Il Cavatappi only offers walk-ins for lunch, reservations for dinner are strongly advised – it's not uncommon to see diners turned away because they are fully booked!
Il Cavatappi is open from 12pm – 2pm for lunch, and 6.30pm – 9pm for dinner. Closed on Wednesday. Monday and Tuesday open only for dinner.
---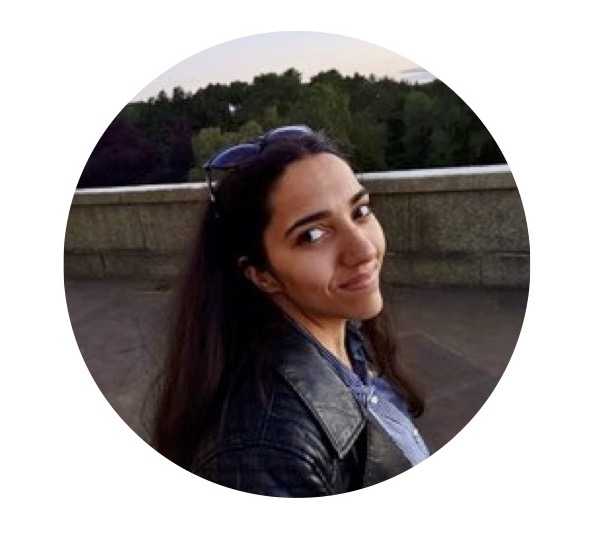 Olivia splits her time between Lake Como and Liverpool (United Kingdom), where she studies French and Italian at university.
Olivia is passionate about language-learning, travelling, and 'il dolce far niente'. She also enjoys exploring cultural and historical sites, and hiking up the many trails around the lake. 
Related articles:
Five Reasons to Visit Tremezzo
Seven Books about Lake Como to buy on Amazon
Seven Interesting and Quirky Facts About Lake Como
The 5 Italian Cuisine Restaurants on Lake Como
The Most Instagramable Hotels on Lake Como
Sign up for COMO LAKE Today newsletter.