Best Places to See Wisteria Blossoms in Lake Como
Wisteria is one of the most stunning and appreciated climbing plants in the world. Its height can exceed 15 meters, and its tiny flowers can bloom in pink, white, purple, or blue. The wisteria blooming around Lake Como gives it a fabulous look: the dash of colour on the ancient villas and tiny houses make them look awesome. Wisteria usually blooms in Lake Como towards the end of March and into April, depending on weather conditions and sun exposure of the plant.
If you're keen to see wisteria bloom on Lake Como, take some snaps or just catch a glimpse of the colour and enjoy Italian dolce vita, here is a list of great wisteria spots. You can easily find them and enjoy the purple flower in abundance.
Wisteria along the walk from Como to Villa Olmo
The Promenade along the Lake from Como's centre to Villa Olmo is easily accessibly if you stay in Como. During the walk, you will enjoy a spacious pedestrian sidewalk, fantastic lake views, popping-up seaplanes and swans. Along the way, thickets of wisteria are waiting for a great photoshoot.
Where: Passeggiata Villa Olmo – walk from piazza Cavour in Como to Villa Olmo
Wisteria at Villa del Balbianello
Villa del Balbianello is probably the most luxurious and romantic villa on Lake Como. From the tip of the forested peninsula of Lavedo, stretched over the centre of Lake Como's waters, Villa del Balbianello offers stunningly surreal views. The Villa del Balbianello garden is famous for its extraordinary beauty and details. The blooming wisteria adds a subtle splash of purple that transforms Villa del Balbianello into a fairy-tale palace. And that's to say nothing of its refined scent.
Where:

Via Guido Monzino, 1, Tremezzina

 
Wisteria in Varenna
The tiny borgo of Varenna is known for its small streets and colourful facades of houses. From a fishing village on Lake Como, it became a graceful resort. For photographers, Varenna is a bargain. At any season, this place looks fabulous: in summer, Varenna is filled with flowers; in autumn, it attracts due to its red and golden foliage, and when spring rolls around, the wisteria blooms.
Enjoy the wisteria-covered facades and tiny flowers hanging from the houses and villas antique railing in Varenna.
Where: Varenna quay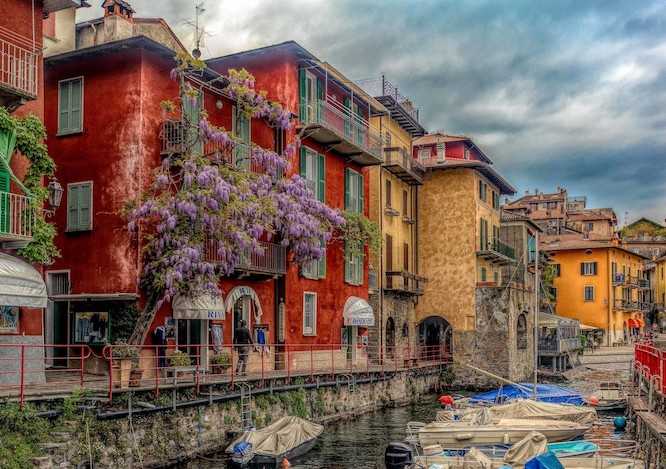 Wisteria at the restaurant Il Glicine
The Terrace of the restaurant called Il Glicine (in Ital. wisteria) is the best place not just to see the blooming wisteria, but to experience it! Lunch on a sunny warm day in the pergola covered by blooming wisteria looking over Lake Como will make for unforgettable memories.
Where: Il Glicine restaurant, Piazza Santo Stefano, Via Vittorio Veneto, 1, Cernobbio
Wisteria in the garden of Villa Carlotta
Villa Carlotta's garden undoubtedly offers an unequalled setting with the blooms of azaleas and rhododendrons that make it famous worldwide. The garden extends over a 70,000 m2 (17 acres) area. While Villa Carlotta is mainly known for its blooming azaleas and rhododendrons, it also hosts some splendid sights of vibrant wisteria blooms in spring.
Where:

Via Regina, 2, Tremezzina

 
Wisteria in Bellagio
The Terrace of the Hotel Florence restaurant, located on the Bellagio quay, might be the most Instagrammed place on Lake Como in spring.
The roof of its pergola disappears behind a lilac curtain for a few weeks every year. A pink tablecloth on the tables is perfectly framed with those blossom-laden branches. The views of the lake combined with those idyllic tiny streets make for some great photos.
Where: Salita Antonio Mella, 3, Bellagio 
---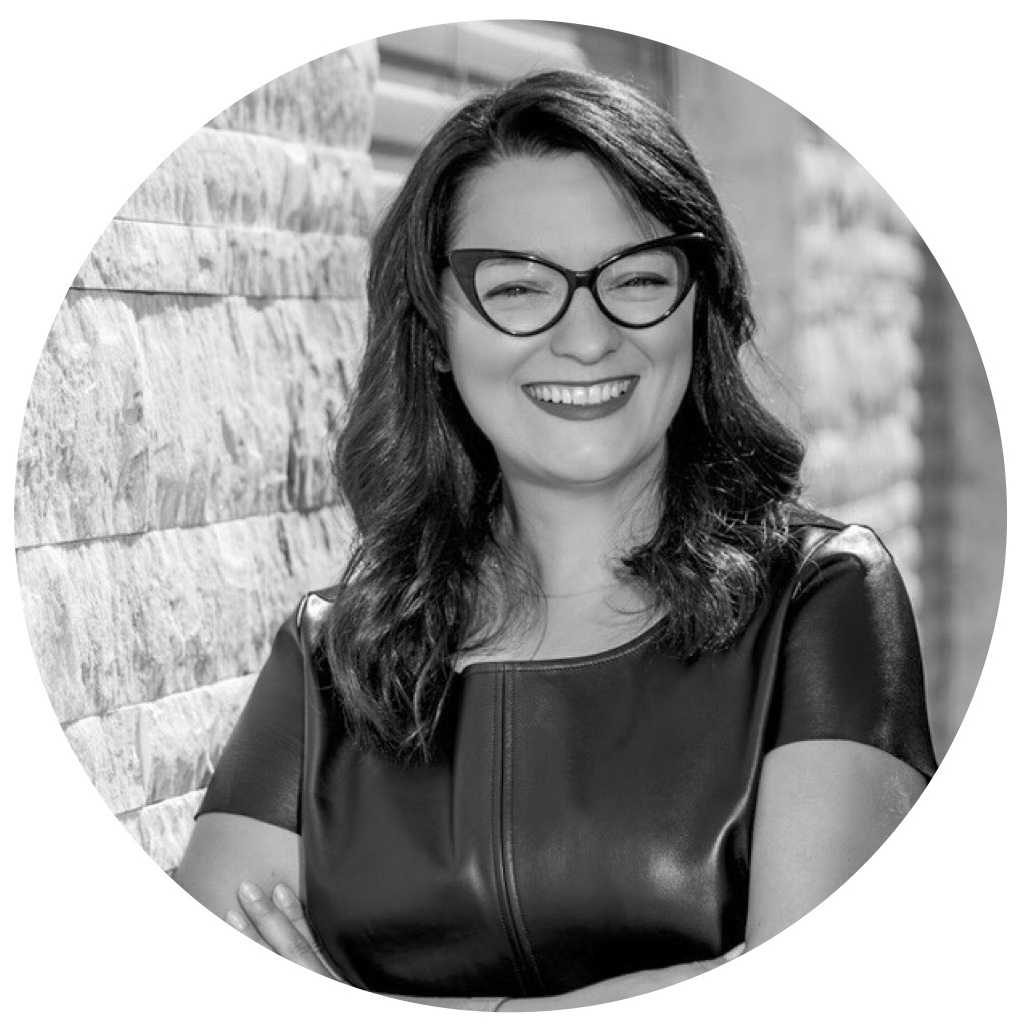 Elena Markova | Editor-in-chief
I'm a globetrotter based in Como and a big admirer of the lake and its surroundings. Thanks to my love of adventure, I have visited over 60 countries.
I am passionate about travelling, reading, and discovering something new.
Related articles:
Seven Interesting and Quirky Facts About Lake Como
3 Outdoor Activities to Try Once in a Lifetime on Lake Como
Lake Como Weather: When to Take A Journey
Love at first sight: 10 Best Photos from Lake Como
Sign up for COMO LAKE Today newsletter.