Hilton Lake Como Launches Le Petit Chef 3D Dining Experience
The foodies in Lake Como can indulge in the extraordinary culinary experience known as "Le Petit Chef".
"Le Petit Chef", renowned worldwide, this unique dinner theatre is now offered at the Hilton Lake Como. Guests can expect a seamless blend of sophisticated 3D cinema and outstanding gastronomy.
Each guest is in for a personal performance, with the little chef appearing on their own plate in between the courses. As the table seamlessly morphs into a screen, the little chef will fascinate visitors with a range of entertaining acts and recordings, each a testament to his culinary abilities that often end in chaotic failure. Thankfully, the real-life kitchen crew at the Hilton Lake Como are always on hand to help out the virtual culinary master. Once the food hits the table, the show takes a backseat, paving the way for a delectable selection of regional and international treats.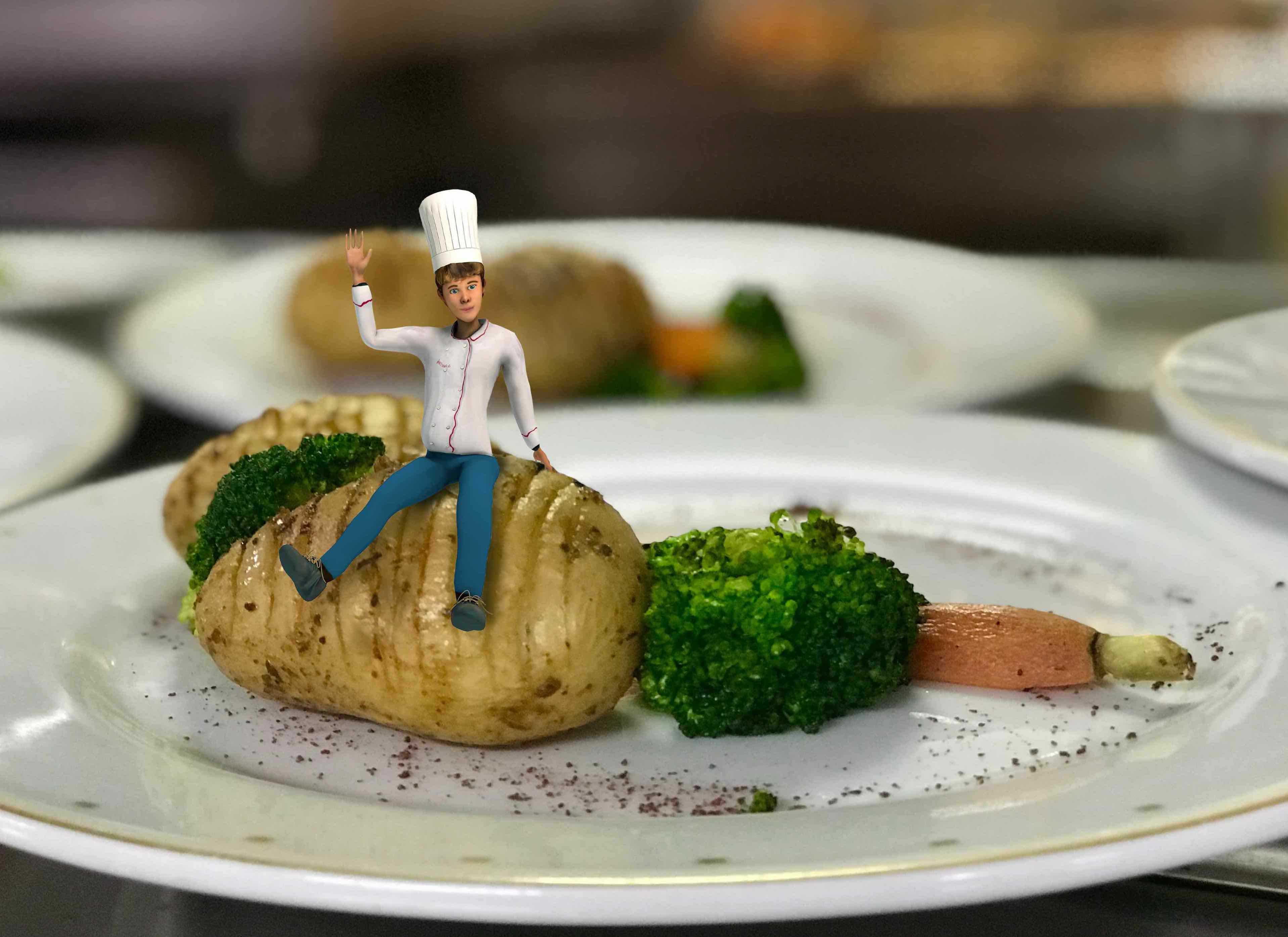 The prearranged menu boasts a variety of savoury dishes, including Buffalo Mozzarella Caprese Salad, Fish Soup with Mussels and Clams, Grilled Lobster, and NY Steak. The thoughtful selection of ingredients is sure to please every palate, with options available for vegetarian and children's meals, making it the perfect culinary adventure for all ages to savour and remember.
Hilton Lake Como is the first hotel in Northern Italy to offer "Le Petit Chef", the innovative culinary project and experience. The creative animations are the brainchild of Belgian artist collective "Skullmapping", established in 2010 by Filip Sterckx and Antoon Verbeeck. Combining 3D mapping technology and artistic expertise, the tiny 58mm chef was brought to life in 2015. As of March 24, 2023, "Le Petit Chef" is available on Fridays to Sundays at 19:30 and 21:00.
Lake Como is famous for its dramatic scenery and fairy-tale villages, high-profile international visitors, excellent water sports on the lake and as one of the world's leading centres of silk production. In homage to the area's luxurious heritage, Hilton Lake Como was previously a silk factory; after a complete restoration, the hotel opened in 2018 and is now home to 170 spacious guest rooms, with a variety of stunning suites to choose from including a pampering Eforea Spa and Health Club, fine dining and a popular rooftop cocktail bar and restaurant boasting panoramic views over Lake Como.
Please visit the website for further details regarding reservations, bookings, prices, and menus.
Hilton Lake Como 
Info: https://lepetitchef.com/Hilton-Lake-Como
 Address: Via Borgo Vico, 241, Como
 For reservations: +39 031 3382611 or lakecomo_info@hilton.com
---
Related articles:
SPA Day in Lake Como: Eforea Unveils New Offers
5 Places for Aperitivo in Lake Como
The 5 Italian Cuisine Restaurants On Lake Como
Seven Interesting and Quirky Facts About Lake Como
Michelin Guide Lake Como – See the New Stars
Sign up for COMO LAKE Today newsletter.