5 Places for Aperitivo in Lake Como
Sit back, relax, and sip an Aperol Spritz (or two!)
For many, the best thing about the Italian way of life has to be the 'aperitivo' culture. With many bars offering 'happy hour' to attract customers, it can be very difficult to decide where to drink! From rooftop bars with 360-degree panoramic views, to small and cosy family-run establishments, you will be spoiled for choice.
Read on to find out more about top 5 places for aperitivo in Lake Como.
Terrazza 241, Hilton Lake Como
Described as a "unique place", Terrazza 241 is located on the rooftop of the Hilton Lake Como, offering guests a 360-degree panoramic view of Como. Terrazza 241's extensive cocktail list is complemented by tasty finger food – offerings from their 'Bites' menu include bruschetta, 'nuggets & pink hummus', and 'cannolicchi salati' served with mortadella mousse & pistachio flakes.
This summer, Terrazza 241 launched their new pink-themed experience 'New Dawn Rising'. Signature pink cocktails to keep an eye out for include the Exotico (a vodka-based cocktail with tropical fruits including passionfruit, mango & guava) and the Queen Elizabeth ( a pink gin-based cocktail with Lillet blanc, champagne rosé, sogno d'amore tea, lavender & lemon).
Infinity Bar, Hotel Vista Palazzo Lago di Como
The luxurious Vista Palazzo is conveniently located on the waterfront in the centre of Como, serving breath-taking views, innovative cocktails, and fantastic finger food from its Infinity Bar. Vista Palazzo is classified as a "cinque stelle lusso" hotel, which is the highest possible star-rating that a hotel can achieve in Italy. Another plus – it is the only rooftop bar in the old town.
The Infinity Bar describes their cocktails as "classic drinks twisted in a simple but fancy way". Why not try a 'Pirates of the Caribbean' (a twist on an El Presidente) or a 'Carnaval', which is described as a violet-coloured cocktail that includes Caipirihna, Yaguara Cachaca, blue butterfly pea tea infused with coconut and pineapple, lime juice and orgeat syrup.
Da Luciano
Da Luciano is a family-managed restaurant located on Laglio's waterfront, serving local and authentic Italian cuisine. The staff are charming and helpful – there is no doubt that you'll be treated like one of the family.
This summer, Da Luciano offered a successful new service called "Da Luciano on the Boat", where diners could order and collect a food hamper containing a selection of dishes from Da Luciano's menu.
At Da Luciano's, there is a strong emphasis on celebrating the local produce of the region: in addition to serving Aperol Spritz, you can find a selection of local beers and wines from AquaDulza brewery (Tremezzo) and Cantine Angelinetta (Domaso). Highlights from the menu include the mixed board of local meats and cheeses, and the meatballs – which are described as "a real must"! Unfortunately, Da Luciano's does not accept reservations – be sure to arrive early if you'd like a table facing the lake!
The Brothers Café
The Brothers Café is a real gem that can be found in the heart of Como's historical centre, just off of Piazza Alessandro Volta. Boasting an average of 4.5 stars from more than 300 reviews across TripAdvisor and Google, The Brothers Café serves well-prepared cocktails alongside high-quality, tasty appetizers.
The Brothers Café is run by two siblings and the staff are extremely knowledgeable. The atmosphere is elegant with a modern twist. Although the interior is small and cosy, there is also some outside seating. You are very lucky if the charming Patty serves you.
Kincho, Sheraton Lake Como
Bringing a taste of the countryside to the city, Kincho Restaurant & Bar can be found within the gardens of the Sheraton Lake Como.
At Kincho's poolside bar you can find eclectic cocktails created by their head bartender. Want something to graze on? Try the Taglietere Kincho (for two persons), which is a mixed board of meats and cheeses, which also includes caramelised onions, walnuts, and rosemary focaccia.
Feeling peckish? Kincho also offers a selection of Neapolitan pizzas, hamburgers, and pasta, or if you fancy something a little bit different, they also offer a selection of grilled cuts of meats (starting from 18€).
---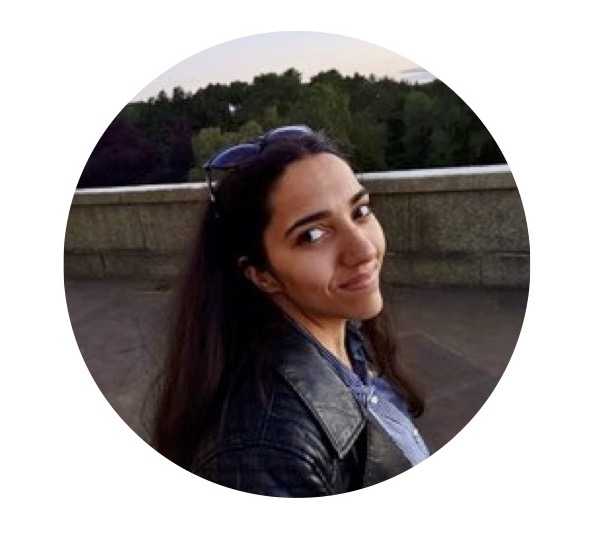 Olivia splits her time between Lake Como and Liverpool (United Kingdom), where she studies French and Italian at university.
Olivia is passionate about language-learning, travelling, and 'il dolce far niente'. She also enjoys exploring cultural and historical sites, and hiking up the many trails around the lake. 
Sign up for COMO LAKE Today newsletter.