Do you miss Lake Como? Il Sereno, one of the luxury hotels on Lake Como, prepared a special free gift to all Lake Como admires – a colouring page featuring the hotel and the lake.
This lovely and easy colouring page brings relaxation and dreams about the bright future. The illustration of blue water of Lake Como, gorgeous nature around it, modern building, and a cosy sun deck of the Sereno hotel, designed by Patricia Urquiola are an easy way to escape the hustle of lockdown life. So sit back, relax, and colour!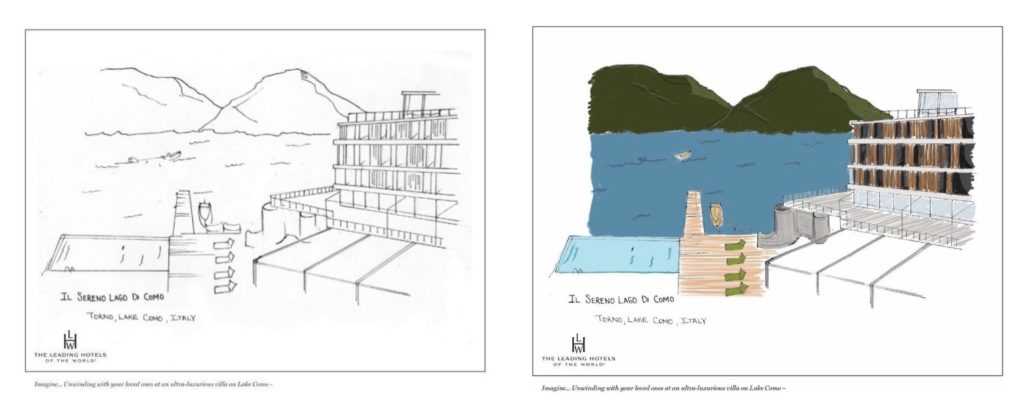 The drawing is interpreted by internationally recognized artist Dallas Shaw, one of the leading creatives in the design and lifestyle industry.
Download and print the Il Sereno colouring page here.