Daniela Maviglia: "I recommend to visitors "live like a local" on Lake Como"
Daniela Maviglia was born and raised in Como. Daniela is a world citizen who has visited many countries. In 2014, she founded My Home in Como, a company that offers accommodations to rent on Lake Como for tourists. The company's mission is to provide exclusive housing and high-quality services, providing an unforgettable experience. Today, the company offers 50 luxury apartments and villas for rent on Lake Como. In the interview for COMO LAKE Today, Daniela Maviglia, CEO & Founder of My Home in Como, gave some tips for tourists who plan to rent an apartment on Lake Como.
Daniela, you are from Como, tell us about your life here?
I was born and raised in Como – so lucky to be saying this!
I lived here for the first 25 years of my life. After university, I moved to Val Badia (Trentino region, northern Italy), where I opened my Interior Design shop. It was a seasonal activity, and this gave me a chance to travel a lot: my passion for travels took me all over the world for months! During these years, I would often go back to Lake Como to catch up with family and friends more as a tourist rather than a local: I would go to places, visit the period villas, experience all sorts of activities. I was well aware of its potential and determined to live it with the enthusiasm of a traveller!
After 20 years in Trentino, I decided to move back to my beautiful Lake and set up My Home in Como. That's how another exciting chapter of my started!
What has changed in the area in the last five years?
The offer without a doubt has improved and increased, both for leisure activities, as well as tourism infrastructures: there are many more hotels, villas, restaurants, cafes. The Lake Como "brand awareness" has grown.
For example, if we look today on the offer of the branded souvenirs – they were absent just a few years ago!
What do you think about Lake Como?
Our Lake has excellent potential.
It's terrific – every day it has different colors and shades! It's an extraordinary lake: deep blue, the colours are so intense.
You have the impression that you live in another era, thanks to the gorgeous period villas. Lake Como is so different from the other lakes I know.
What do you usually do during the weekend on Lake Como?
It depends on the period: I swim and do water sports in the summer, then hikes and walks in autumn and spring, and I love sailing over winter!
Your favourite place in Lake Como area?
Difficult question 🙂 I would go with Cernobbio: its fascinating retro atmosphere, the old square, and its pier reflect the years and years of life on the Lake. Time literally stops when you are here, glancing at the most colourful sunsets and enjoying your ice-cream on the bench.
What can you recommend as a «MUST list» to see people arriving in Como for the first time?
Certainly, the first must is Bellagio, but also Brunate with the accessible hikes with breathtaking lake views around it. I strongly recommend tourists to "live like a local"! Experience local activities that promote Lake Como territory, its values, and its beauty. For example, "Foraging Experience" with expert naturalists where you can discover the wild herbs and edible flowers and find out how to apply them to traditional cuisine or a cooking experience with a Michelin-starred chef!
I also recommend a tailored boat tour, a guided hike on the surrounding hills and mountains. There is so much to do and see on Lake Como! So many options for all types of passions!
If we speak about historical villas, which one is your favourite?
Villa del Balbianello! A great villa with incredible charm!
How you've got the idea to create a rental business in Como?
When I was travelling around the world, I stayed in some gorgeous houses managed by the owners, and the same thought always came to my mind: "In Como this option doesn't exist".
I remember all the times I've been to Paris: I used to stay every time in a different city area. I could explore another atmosphere every time: new shops, different areas, other people. It's as if I was living in a different city every time and I loved it! And the point is: if I had stayed in a hotel, I probably wouldn't have absorbed such "local" feelings! I love to live and experience a place like a local. This niche in Como was missing, so I decided to bring it here with me!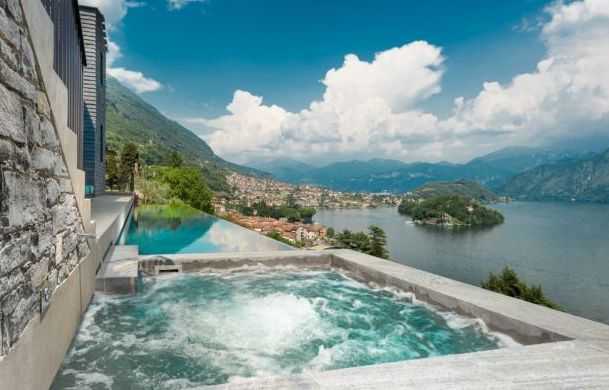 Why do people choose to stay in apartments rather than in hotels?
For many reasons. Starting with its comfiness: it really feels like home! Plus, you get the chance to explore, like a local, the territory and its surroundings, which is something limited if you book your stay in a hotel.
Apartments are also more appealing from a practical point of view: you are totally independent, you decide when you want to eat, how you want to organise your days.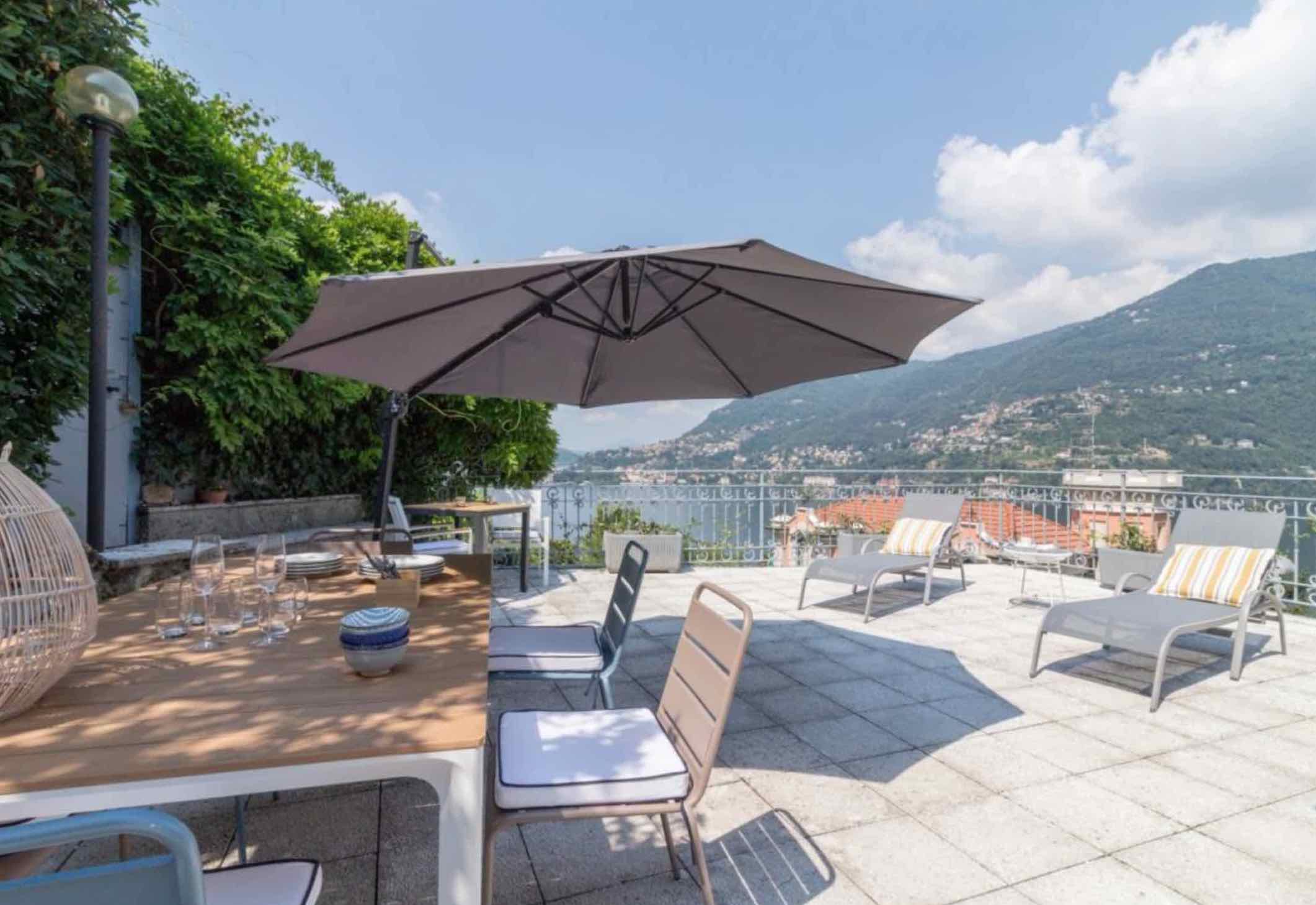 What are the best areas to stay for a short vacation in Lake Como?
I would say the picturesque small towns near the city of Como are all gorgeous and easy to reach both by car or by public transport.
Como city is an excellent option – it's located very conveniently and travel-wise as you can easily take the ferry and reach any point on the Lake. Bellagio is also a great option.
What can you recommend to people searching for an apartment to rent on Lake Como?
To stay in Como city: everything in Como is within walking distance, you can easily rent e-bikes, or use the ferry, there is no need to have a car.
What are the most delightful aspects of your work?
Its variety and versatility.
On one end is the inspiring collaborations and partnerships: I continually meet with new people and professionals, I genuinely enjoy brainstorming up ideas and projects, build up further collaborations. On the other end, I manage the interior design projects, remake the properties, and see how these homes with great potential turn into even more welcoming and appealing ones! It's incredibly rewarding to see happy faces on our guests!
Book your accommodation at myhomeincomo.com using the code CLT2020 and get a 10% discount.
Sign up for COMO LAKE Today newsletter.