Paola Lovisetti-Scamihorn was born and raised in Como. She is a successful culinary writer with a medical background. Paola sells her books on nutrition and Italian lifestyles on Amazon and organizes cooking classes. COMO LAKE Today asked Paola about her childhood in town and her favorite places on Lake Como.
You were born in Como; it should be great to grow up in this city. How was your childhood
 in 

Como?

I was born in Como and spent part of my adolescence in this beautiful city. During my high school years, I moved to Lecco (because of my father's work), and, loving to travel, I then lived and worked abroad, first in Brussels and then in Innsbruck. In 2000 I returned to my hometown, and as they say in Italian, the first love is never forgotten. So it was for my city. I have lovely memories of a Como from the 70s, a small town in northern Italy, where it was easy and safe for a girl of my age to live. I quickly walked everywhere in town or took public transportation. I still remember that it was a great joy to go out on Saturday afternoon with my friends to go shopping in the "Vasca" or via Vittorio Emanuele and stop by Bolla for a hot chocolate or ice cream. On the weekend I often went with my parents and friends to take beautiful walks in the mountains surrounding the lake, and then have lunch in the huts, simple but genuine dishes that kids like very much. In the summer, there were plenty of boat trips with lunch on board, a real party. Living in Como, in a certain way, was like always being on vacation. I have lovely memories of my childhood spent in Como.
What has changed in the city in the last ten years?

The city has changed from many points of view, and there have been some improvements, especially in the tourist industry. Como has become an international tourist destination, especially for the elite. Many personalities from the world of show-business and finance have homes on the lake because Lake Como is one of the most picturesque lakes in Europe for its enchanting nature and historic villas overlooking its shores. But there is a lot of improvement concerning infrastructure and traffic. The luxury tourism business is growing very fast, but the city and municipality cannot (or do not know how to) keep up.
What do you think of Como?
I think it's a town with a lot of potential in terms of tourism and a perfect place to live as a family because, despite being a city, it offers the possibility of living in connection with nature. Moreover, compared to a metropolis, Como is still safe and not a dangerous city.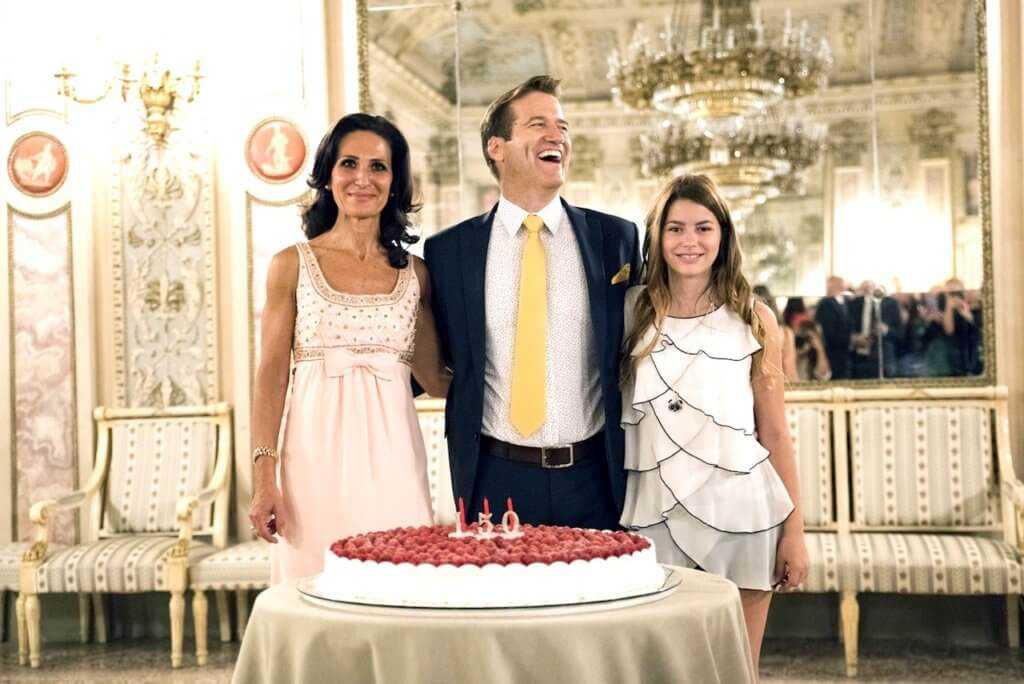 What do you like to do in Como during the weekend?

It depends on the season. In winter, I prefer to stay in the city to go shopping in the pedestrian district, preferably food shopping or in all the small shops with handicraft products, and it's nice to end the afternoon with an aperitif or tea in the center with friends. In the summer, instead, I like being outdoors: a motorboat trip with a swim in the lake, a walk along the lake or in the mountains of Brunate. Physical activity never fails in my days, even during the weekend.
Your favorite place in Como?
Difficult question because I have many favorite places. If I have to choose, I guess it would be the walk from the Aereomobile Club to Villa Olmo at sunset. The landscape with the colors of the different seasons is very suggestive and relaxing. I am a very easy woman to please!
Your "MUST" list to see for people coming to Como for the first time?
To my clients or friends who come to Como for the first time, I recommend:
Definitely a visit to the historic center starting from Porta Torre up to Piazza Cavour, passing through Piazza San Fedele with the medieval houses and then continuing to the Duomo, the Social Theater and finally arriving at Piazza Cavour, from which to admire the lake.
An excursion with the funicular to Brunate. Brunate is a beautiful village from which the view of Como and the lake is breathtaking. Brunate is also full of beautiful art nouveau villas surrounded by age-old parks. There are some restaurants from which you can admire the view while sipping a glass of good wine and enjoying tasty bruschetta. As a child, I spent part of my summer in Brunate, a place that has remained in my heart.
A boat trip or even better in a private vintage motorboat from which it is possible to admire all the villages that overlook the shores of the lake and the historic villas.
When it rains in Como, what do you suggest visitors do?
A visit to the Ratti silk museum where you can reserve a private guided tour on the history of fabrics. Como has been the home of pure silk for years, and our quality silk is one of the best in the world.
Como has a large covered market where local producers sell their healthy, fresh, and seasonal products. The market experience is a stimulating "assault" to the senses: the scent of aromatic plants and spices, fresh fish, cheese – not counting the dozens of colorful fruit and vegetable stalls!
And why not a cooking class to learn how to prepare healthy local dishes?
Wine tasting of local wines. Lombardy, in the area of Sondrio, has a well-known wine production. You have probably heard Sforzato, Inferno, Sassella. In Como, there are several "enoteche" where in a cold and rainy winter day, you can enjoy a tasty glass of red wine accompanied by local cheese and bresaola. A must in Como for wine lovers.
Let's talk about food, in your opinion the best dish in this area?
The cuisine of Lake Como is modest, and its simplicity fascinates tourists. The taste of the lake is predominant as the "missultin" – salted and then sun-dried agoni, or the baked lavaret and perch fillet served with risotto. This is one of the most appreciated dishes for its delicate taste and easily reproducible at home. There is no lack of rustic mountain ingredients, nor the delights of the hills such as polenta. Among the desserts, miascia rustica is undoubtedly my favorite cake because it is simple and deliciously healthy. This type of bread "pudding" is made with wholemeal bread and different fresh fruits and nuts such as apples, pears, raisins, and pine nuts. Accompanied by a scoop of vanilla ice cream and paired with a liqueur wine, miascia can also be turned into an irresistible dessert.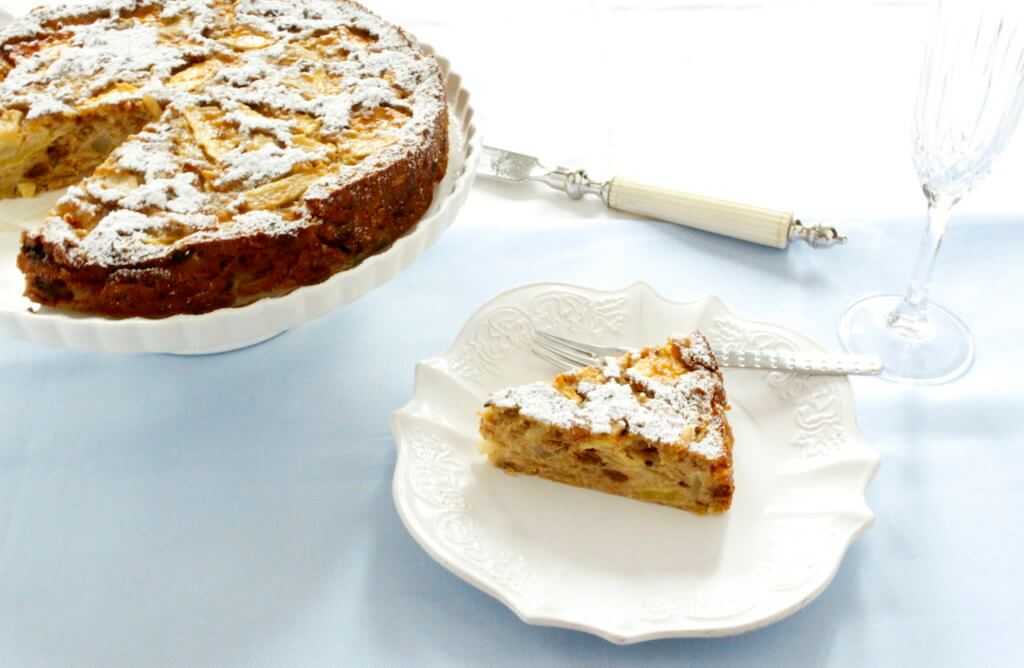 Among the countries on the lake, which are TOP-3 to visit according to you?

Lake Como has numerous characteristic villages that are worth a visit. The choice is, therefore, difficult, but there are some that I am particularly fond of, including Torno, Bellagio, and Varenna.
Torno is, in my opinion, one of the fascinating villages of the lake with its small marina and colorful houses overlooking the lake. Torno is easily accessible by boat from Como, a pleasant and relaxing ride of 30 minutes.
Bellagio is a village located at the point where the two branches of Lake Como meet. In the past, it was a favorite destination of the nobility and the upper-middle class of Lombardy, so there are great hotels and villas. Certainly not to be missed is Villa Serbelloni and Villa Melzi.
Varenna is a picturesque village that rises on a small promontory on the lake. Its colorful houses, which seem set in the rock, add a peculiarity. Visit Villa Cipressi and Villa Monastero.
---
Elena Markova, Editor-in-Chief at COMO LAKE Today