10 Christmas Gift Ideas Made on Lake Como
It's beginning to look a lot like Christmas…
Is there a better feeling than finding Christmas gifts for your dear ones?
By buying from local shops and artisans this holiday season, you will not only delight your loved one's, but you will also support family businesses and entrepreneurs from Lake Como.
Whether you are looking for a gift for colleagues, partners, friends or relatives – a Christmas gift as Italians say "a chilometro zero" could be a good option.
Here are 10 Christmas gift ideas made on Lake Como.
A traditional table game from Dominioni Editore
Dominioni Editore specializes in production of books, table games and souvenirs related to Lake Como. The table game 'Il gioco dell'Oca', the oldest and most popular game in Italy known since 1500, could be a nice idea for a long holidays ahead.
Cheese gift basket from Casale Roccolo
Cheese production on Lake Como is known far beyond the region and even the country. A wonderful gift for foodies would be a cheese gift basket from the local producer Casale Roccolo. In 2019 its 'gubet', cheese made from goat's milk, won the 2019 World Cheese Awards.
Cooking class gift voucher from the food writer Paola Lovisetti-Scamihorn
The best way to get to know a country closer is to taste it. A voucher for a cooking class with Paola Lovisetti-Scamihorn, a true Italian born on Lake Como, is a gastronomic journey through the region. Paola is a food writer, passionate cook, medical researcher and the author of several books on tasty and healthy Italian recipes.
A Christmas bauble from family workshop Fausto Gilardoni in Bellagio
The small family workshop of Fausto Gilardoni in Bellagio has been making Christmas toys and souvenirs out of glass for half a century. This year it is possible to buy handmade and unique Christmas baubles "Made in Bellagio" online on Amazon.
Winter flowers perfume from Aqua del Lario
Aqua del Lario was born on Lake Como inspired by the love to perfumery and the splendor of Lake Como landscapes. The brand is dedicated to the creation of perfumes, home fragrances, diffusers and scented candles using quality raw materials and artisan processes, in order to obtain products that stand out for their uniqueness.
A jewelry with Lake Como symbols from Zanotti Orafo
The jewelry shop Zanotti Orafo was opened in Como in 1940. Its handmade gems feature pieces dedicated to Lake Como, i.e. the "running man", the shape of the lake, the iconic boat Lucia and the lake fish, the main ingredient of traditional dishes.
 An elegant handbag from Nosetta
Nosetta brand was launched in 2018 inspired by the charm of Italy. They won the love of fashionista thanks to their devotion to luxury products made by expert Italian craftsmen. The brand uses silk, satin and other fabrics from the territory to achieve a light and functional product that lasts.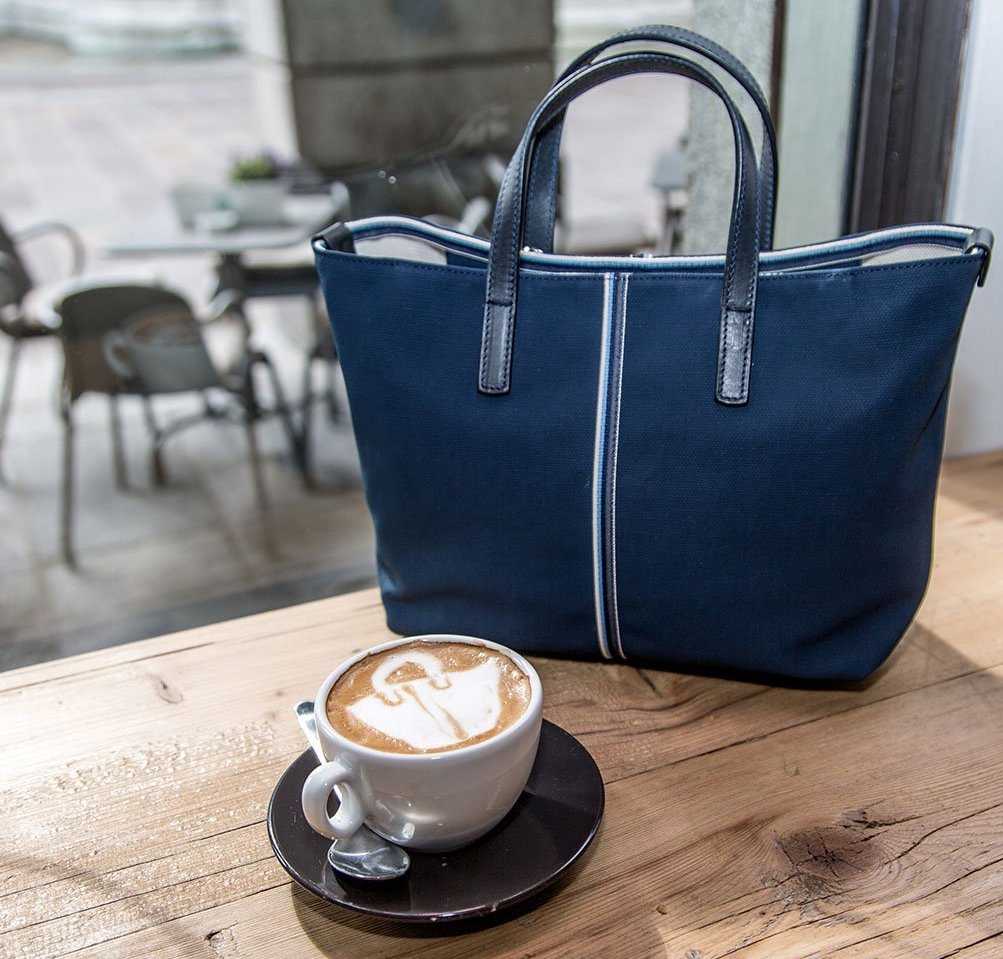 FAI gift card
FAI – the National Trust for Italy – restores and takes care of the cultural, artistic and natural patrimony of the country since 1975. The gift card opens the doors to all FAI properties in Italy and allows to visit parks, castles, villas, nature reserves and hundreds of exhibitions and events for families and children. On Lake Como, the association owns the Villa Balbianello in Lenno, Palazzo Gallio in Gravedona ed Unity, the Barbarossa Tower in Tremezzo and many others.
Silk tie or scarf Pierangelo Masciadri from Bellagio
The designer Pierangelo Masciadri has a worldwide fame. He designed the tie that Bill Clinton wore when he was elected for the first time President of the United States of America. From that moment Masciadri has got important recognitions from the most famous people in the world. Bill Gates, George W. Bush, Barack Obama admired the Masciadri design and his philosophy in creating silk works of art.
Coffee with an image of Lake Como from Caffe Milani
The first Caffe Milani was opened in the historic center of Como in 1937. Its coffee soon became a landmark throughout the city and beyond. Today it is a modern factory producing high-quality Italian coffee. This season the brand released a special packaging with the image of Lake Como.
---
Alena Klimtsova | Author, Translator, Interpreter
Alena Klimtsova lives in Como and travels a lot around northern Italy.
On her Instagram @alenaprocomo Alena shares her amazing findings, breath-taking views, and hideaways in the Como Lake area. If you wish to have advice on your travel or you would like to have customized itinerary around Como and the Valtellina valley please write to Alena to 
alena@klimtcov.com
to have more information.
Sign up for COMO LAKE Today newsletter.