Holidays in Lake Como: Where to Stay in Lake Como?
Lake Como is the third largest lake in Italy, covering over 130 square miles and stretching 30 miles in length. The majestic Alps provide a picturesque backdrop, and the area is renowned for its stunning beauty. The lake has been a popular retreat for centuries and is still visited by celebrities and dignitaries worldwide.
Lake Como is the perfect destination if you're looking for a romantic getaway or a family holiday – the area is especially festive at Christmas, with traditional markets and festivities in the towns and villages around the lake. In winter it is like a fairytale coming to life: the snow-dusted villages of Bellagio, Varenna, and Menaggio are charming in winter, and the lake is a paradise for cross-country skiing and snowshoeing.
Our list of the five best places to stay in lake Como will allow you to experience all that Lake Como offers in unparalleled comfort and luxury. Each villa offers a unique chance to experience the rich history of Lake Como and its timeless beauty, combined with modern luxury and amenities.
La Corte Delle Rondini, Como:
This beautiful 19th-century house overlooks Como city and offers lovely views of the surrounding streets. The building has been lovingly restored and is decorated with unique interior design details. The spacious courtyard provides a perfect spot to enjoy the winter sun. The name of the villa is derived from the large courtyard outside, where swallows come to build their nests each spring.
Inside La Corte Delle Rondini:
It is a home away from home. La Corte Delle Rondini is situated in the heart of Como, Via Giovio, 33. This traditional Italian apartment offers a luxury stay.
The building comprises of a historic stone house and a modern annex decorated with great care.
You can enjoy breathtaking views of the city and the lake from the terrace. Inside, you'll find a fully equipped kitchen with traditional Italian furniture and appliances.
Its spacious rooms are filled with natural light and feature exposed wood beams that provide a warm and cozy atmosphere. It's the ideal place to relax after a day of sightseeing or skiing!
Whether looking for a romantic getaway or a family holiday, this property will surely exceed expectations.
Suite Del Cardinale, Como:
This charming apartment is located in the center of Como, just a few steps away from Piazza Cavour and Lake Como. It offers comfortable rooms and suites with modern amenities such as air conditioning, flat-screen TVs, and WiFi. Guests can also enjoy a cozy lounge area with a fireplace and a fitness center.
Inside Suite Del Cardinale:
The Suite Del Cardinale combines modernity and classicism, capturing the attention of even the most discerning guest.
Glass, exposed beams, and a captivating geometric structure are a few of this apartment's unique features.
The living room has a sofa bed along with two double bedrooms. There are two bathrooms.
The apartment is split into two levels, with one bedroom in the loft. There is a balcony with views of Piazza Grimoldi.
The apartment is close to all festive activities. You can enjoy the stunning and lively view of the city and the lake from the terrace. The ample living space is perfect for gathering with friends or family, while the fully equipped kitchen is ideal for hosting meals.
Villa Passalacqua, Moltrasio:
Built in the 18th century, Villa Passalacqua is a luxurious hotel in Moltrasio, Italy, that offers guests a unique experience. Passalacqua is one-of-a-kind on the shores of Lake Como and Napoleon once visited this newly renovated villa.
Guests can enjoy a selection of modern amenities and comforts, including a SPA and fitness center to keep them refreshed during their stay.
The villa is surrounded by gorgeous gardens and terraces, offering a special place to relax or entertain friends, love, and leisure, for delectable gastronomy, and the unique Italian art of dolce far niente.
Inside Villa Passalaqua:
At Villa Passalaqua, guests can experience the best of both worlds. The villa has been meticulously renovated and updated to provide modern amenities.
The villa features a restaurant and bar, an outdoor pool, 5-acre park with sports and wellness activities including a spa, yoga, tennis court, and gym.
There is also a jetty with two private boats, and parking inside the property. The villa is dog-friendly, welcoming to all your family and friends, and accessible only to guests.
At Villa Passalaqua, you can experience an unforgettable stay surrounded by timeless beauty and modern luxury.
Villa Làrio, Pognana Lario:
Villa Làrio is the perfect place to relax and unwind. Far from the crowded cities of Northern Italy, Villa Làrio offers you a peaceful and tranquil environment. The villa looks out over Lake Como, with breathtaking views of the surrounding mountains. At Villa Làrio, guests can enjoy various amenities, such as an outdoor pool, a garden with fruit trees and herbs, and a terrace with views of Lake Como. Villa Làrio is a private estate with over 2 acres of private gardens on Lake Como, and their Suites are housed in four different buildings. The villa is set away from the hustle and bustle of the city, while still close enough to enjoy Lake Como's attractions.
Inside Villa Làrio:
The historical 19th-century lakefront classical Il Palazzo
Houses 7 Suites, the Penthouse, and large reception areas open to a fresco-decorated loggia and terrace.
Villa Bianca Houses four Suites (including two double suites), the reception, and the restaurant.
The Pavilion is an independent two-bedroom villa.
The Garden Suite is independent of the historic gardens. Garden Suite is the perfect getaway after a day of exploring the lake, with its private garden and terrace.
---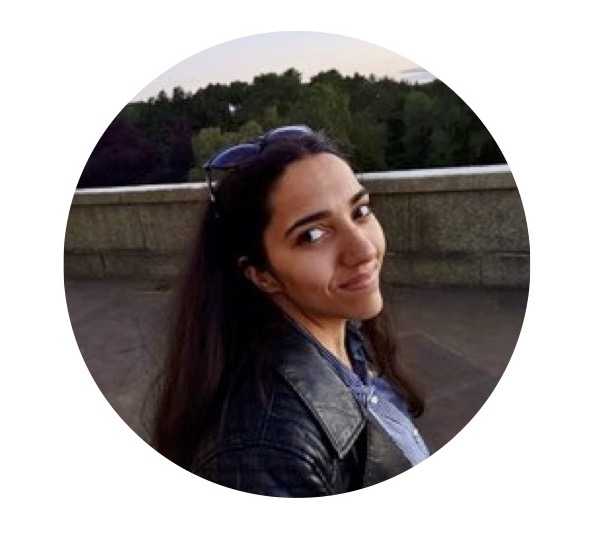 Olivia splits her time between Lake Como and Liverpool (United Kingdom), where she studies French and Italian at university.
Olivia is passionate about language-learning, travelling, and 'il dolce far niente'. She also enjoys exploring cultural and historical sites, and hiking up the many trails around the lake. 
Related articles:
The Most Instagramable Hotels on Lake Como
Lake Como Weather: When to Take A Journey
5 Reasons to Visit Lake Como in Winter
Love at first sight: 10 Best Photos from Lake Como
Sign up for COMO LAKE Today newsletter.