The Alchemy of the Water and the Mountains: Three Wellbeing Ideas to Apply on Lake Como
Have you ever felt energized in a specific place? Or you might feel uncomfortable in a particular city or country? The studies confirm that each place's energetics and vibrations interfere with our body and soul, and our energy vibrates accordingly or against it.
Nicolas Tesla, a famous scientist and inventor, said that the world is energy, vibration and frequency, same we as human beings. Thus, some people prefer the mountains, some the sea, others the lake, or the countryside. 
But what about when the alchemy of two powerful elements conveys in one place? Mountains plus lake? That's exactly what Lake Como offers! The towns along the Lake Como costs are magical spots located between the mountains and a deep lake.
Here are three well-being practices to apply on Lake Como to activate the earth's energy (mountains) and the water's power (the lake). The main elements of life: air, water, fire and earth are a part of us. So, when we are visibly closer to some of them, it helps to activate a higher energy level inside of us, in our bodies and the key benefit – it improves our state of mind. 
The Lake Como Mountain: Elevating your vision 
Mountains have a grounding effect on us, settle energy that makes us feel protected.
But there is another crucial aspect of the mountain – the capacity to achieve a higher vision.
From an archetypal perspective, living close to the mountains push us to "climb higher goals"; there is driven energy of a broader perspective in our lives that our energy builds. It encourages us to review priorities and life goals. Living close to a mountain will help you to gain a higher understanding of them. 
So, grab a notepad and start building your challenging list!
The Lake Como: Allowing & flowing 
Most of the time, we live "reacting" to life. From the minute we wake up and take our phone, scrolling emails or social media until we go to sleep doing the same. We read all the information we buy; instead of "allowing life to happen", we reactively approach life.
Here the Lake Como can help us. Water is the element that represents emotions; that is why we feel relaxed close to water, as it balances our feelings. It also applies to our biology: almost 70% of our body is made of liquid. Something beautiful happens when you live close to a lake: the deep waters create an emotional healing process inside us, a relief from stress. It allows us to "flow" more in alignment with life.
Go close to the waters of Lake Como. Indulge yourself with at least 20 minutes of walk by the lake, just breathing its air and enjoying the view. The water will award you a serene effect. 
Nicolas Tesla, a famous scientist and inventor, said that the world is energy, vibration and frequency, same we as human beings. Thus, some people prefer the mountains, some the sea, others the lake, or the countryside. 
Incorporating Lake & Mountains Energies 
Last but not least, try to incorporate Lake Como water and mountain energies in your life. Get into the mountain's broader vision and the healing process of Lake Como's flow state. 
Water sounds and nature sounds are relaxing for our minds and help us unwind, sleep, study, and work better.
Stay on the lake, admire the mountains and the flashing sun, feel the relaxing moment.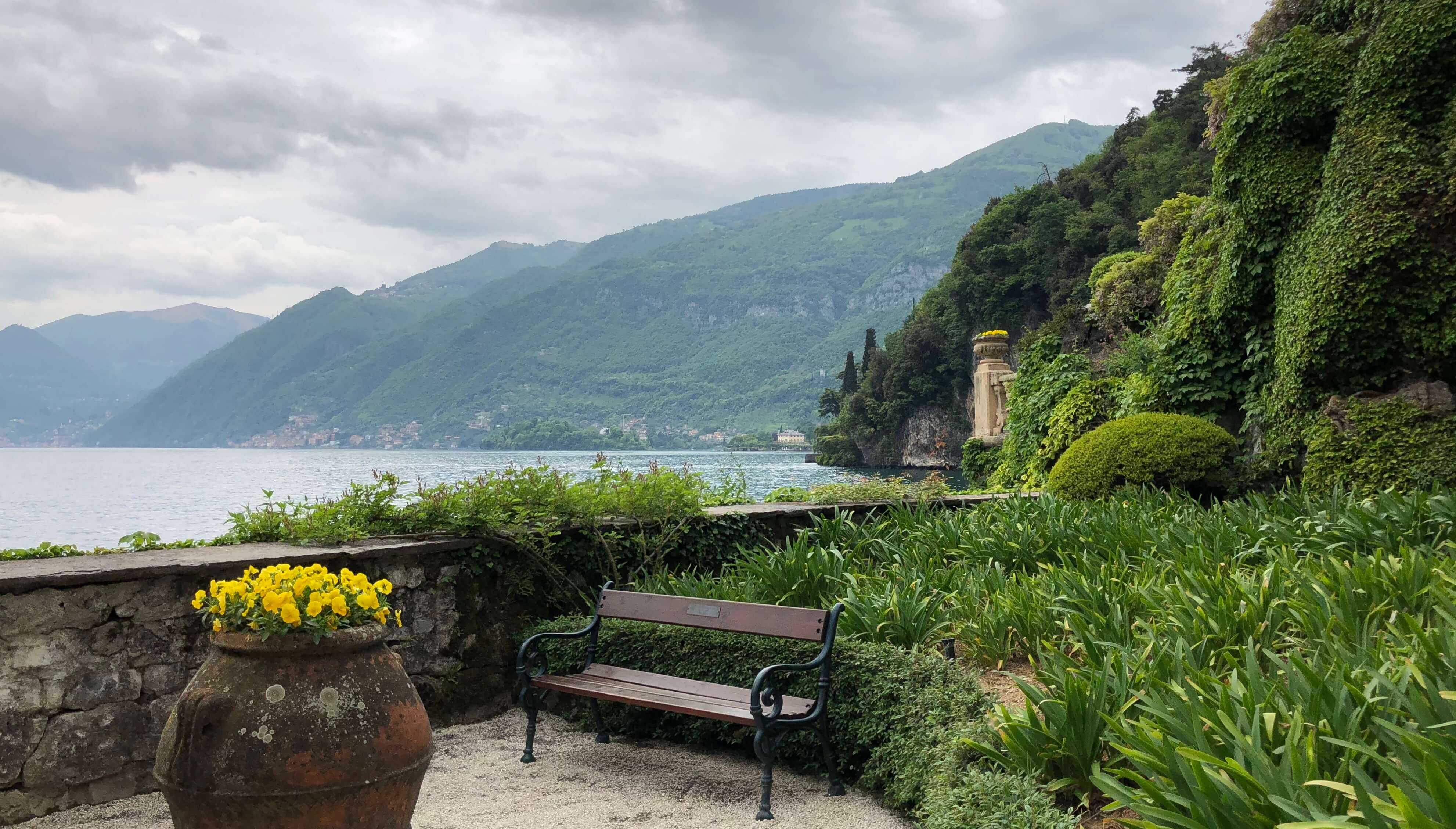 We are so lucky to have scenic mountains and deep green waters on Lake Como! We can integrate the energy and the power of both elements. If you manage to add this practice into your daily life on Lake Como just in a few days, you'll begin to see minor but significant improvements to your life. Start today!
---
Farah Liz Pallaro | Author 
Farah Liz Pallaro is a Holistic Entrepreneurship Mentor and well-being Advisor, author of "Fashion. Business. Spirituality" book published in 2018. Farah is a conscious educator building bridges between Fashion & Spirituality. She develops strategies to integrate professional well-being practices and ethical business development throughout fashion organizations. Currently, Farah continues her studies of Introduction to Psychology & Philosophies of modern well-being at Yale University.
Follow Farah Liz Pallaro on Instagram: @farahlizpallaro
Related articles:
Seven Interesting and Quirky Facts About Lake Como
3 Outdoor Activities to Try Once in a Lifetime on Lake Como
Lake Como Weather: When to Take A Journey
Love at first sight: 10 Best Photos from Lake Como
Sign up for COMO LAKE Today newsletter.