Assouline Captures the Timeless Beauty of Lake Como
Assouline, the esteemed luxury publisher, unveils its latest addition to the coveted Travel Series. This time, all eyes are on the enchanting destination of Lake Como.
Renowned for their globe-trotting titles that transport readers to the most captivating corners of the world, Assouline has once again curated a masterpiece that captures the essence of this idyllic Italian paradise. From the charming towns along the lake's shores to the awe-inspiring landscapes surrounding it, every page of this exquisite publication is a testament to the allure and elegance of Lake Como.
With their unmatched attention to detail and commitment to visually rich storytelling, Assouline invites readers to experience Lake Como's opulence and serenity.
"Lake Como Idyll" takes readers on an immersive journey to Lake Como. With the first rays of sunlight that break through the mist, Lake Como emerges with an old-fashioned mystique that adds to its timeless charm. The gardens of Villa d'Este, Villa Passalacqua, and Villa del Balbianello come alive, enchanting visitors with their fragrant greenery of cypress and oak trees. With scenic walks and leisurely lakeside moments at the floating swimming pools of the luxury Lake Como hotels, the reader can glimpse into the region's rich traditions. Every moment at Lake Como is a sensory delight.
Lake Como has long been a playground for the rich and famous, attracting notable figures like villa owner George Clooney. The book's photographs make the readers dream about being whisked away across the shimmering lake in a luxurious Riva boat, experiencing the glamour and elegance that defines Lake Como. The allure of Lake Como lies not only in its natural beauty but also in the possibility of encountering iconic personalities against the backdrop of its captivating scenery.
Lake Como's allure lies in its ability to transport visitors to a world of enchantment and tranquillity. With its captivating landscapes, sumptuous gardens, and rich tapestry of history and culture, it is no wonder that this destination has become an irresistible escape for discerning travellers.
Massimo Nava, the author of Milan Chic (Assouline, 2022), was born in Milan. He has an intimate connection with the world of journalism. Having joined the editorial staff of Avvenire at a young age, Nava later became a prominent journalist for Corriere della Sera, Italy's leading national daily newspaper. Nava holds a degree in literature and philosophy; he has covered noteworthy conflicts worldwide, served as a correspondent in Paris, and authored several non-fiction books and novels. As a columnist at Corriere della Sera, Nava brings his unique perspective and insights to the captivating world of Lake Como. Through the lens of luxury publisher Assouline and the words of author Massimo Nava, Lake Como's timeless beauty is celebrated, inviting you to experience the magic and serenity of this Italian idyll.
The book's author expressed his heartfelt appreciation to Serena Brivio, Diego Minonzio, Andrea Vitali and the photographer Carlo Borlenghi for their invaluable support and assistance throughout the writing process.
The publisher extended its gratitude to the invaluable contributions of local individuals in bringing this project to life. Among them: Jennifer Carding, Alessandro Motti, Dariusz Jasak, Ty Johnson; Sophie Knight; Percivale Moreno, Annalisa Testa, Phillip Lin, Benvenuto Puricelli, Ricky Monti, Kelly Mouradian, Ester Geraci, Elena Markova, Derek Davidson, Elena Razzhivina, Daniel Rodriguez, Redux Pictures; Romain Réglade, Andréa Riom, Tyson Sadlo; Stefano Scatà, Vincent Mounier, Jessica Gledhill, Guido Taroni, Renato Tebaldi, Irene Dzhanashiya, Giulia Alberio, Lucia Pöllä and others.
Founded in 1994 by Prosper and Martine Assouline in Paris, Assouline has emerged as a pioneering luxury brand in the realm of culture. With a vision to create visually captivating books and engaging narratives, the couple introduced a fresh and contemporary style to the publishing world. Directed by their passion for travel, culture and knowledge, Assouline has expanded its repertoire to encompass an impressive collection of 1,700 titles across three major collections featuring special editions and exquisite library accessories.
Over the past 25 years, Assouline has established a global presence with a network of prestigious boutiques strategically located around the world. Embracing the concept of personalized service, the brand has also introduced a curated library service, collaborating closely with clients to conceptualize, design, and create bespoke libraries that are truly one-of-a-kind.
With a team of outstanding creative talents, including Alexandre Assouline, the brand continually pushes the boundaries of true luxury. Collaborating with renowned brands, artists, photographers, writers, and designers, Assouline remains at the forefront of innovation, redefining the landscape of modern publishing.
Cover photo credit: JC Murray.
---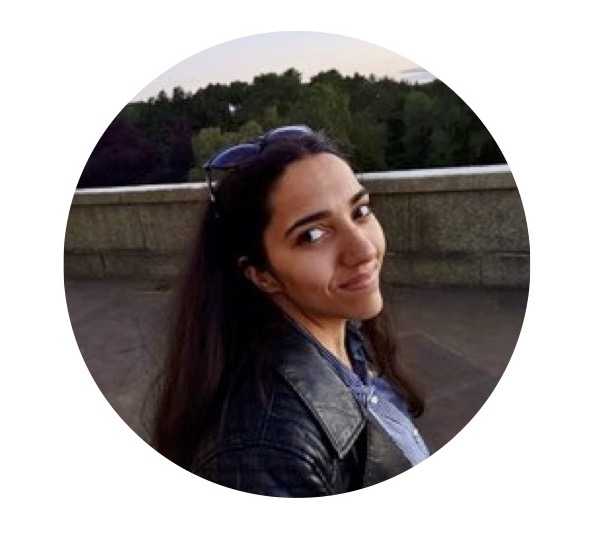 Olivia splits her time between Lake Como and Liverpool (United Kingdom), where she studies French and Italian at university.
Olivia is passionate about language-learning, travelling, and 'il dolce far niente'. She also enjoys exploring cultural and historical sites, and hiking up the many trails around the lake. 
Related articles:
Seven Books about Lake Como to Buy on Amazon
7 must-have apps to travel on Lake Como
COMO LAKE Today Teams Up with AQUADULZA To Launch Silk Scarf
Lake Como Weather: When to Take A Journey
Seven Interesting and Quirky Facts About Lake Como
Sign up for COMO LAKE Today newsletter.