Stefano Arienti Presents: When Art Meets Nature
Villa Carlotta invites you to step into a world of artistic wonder and explore the exhibition, 'Stefano Arienti's Solar Quadrant'. This exhibition offers an extraordinary fusion of art and nature, allowing you to immerse yourself in the artist's creations within the museum's hallowed halls and then take a leisurely stroll through the captivating gardens of Villa Carlotta.
Under the gentle embrace of autumn's golden glow, a unique opportunity unfolds to enjoy forty exquisite works, many of which have never been unveiled before. The interplay of the soft, enveloping light with Stefano Arienti's masterpieces promises a genuinely enchanting experience that will not be missed.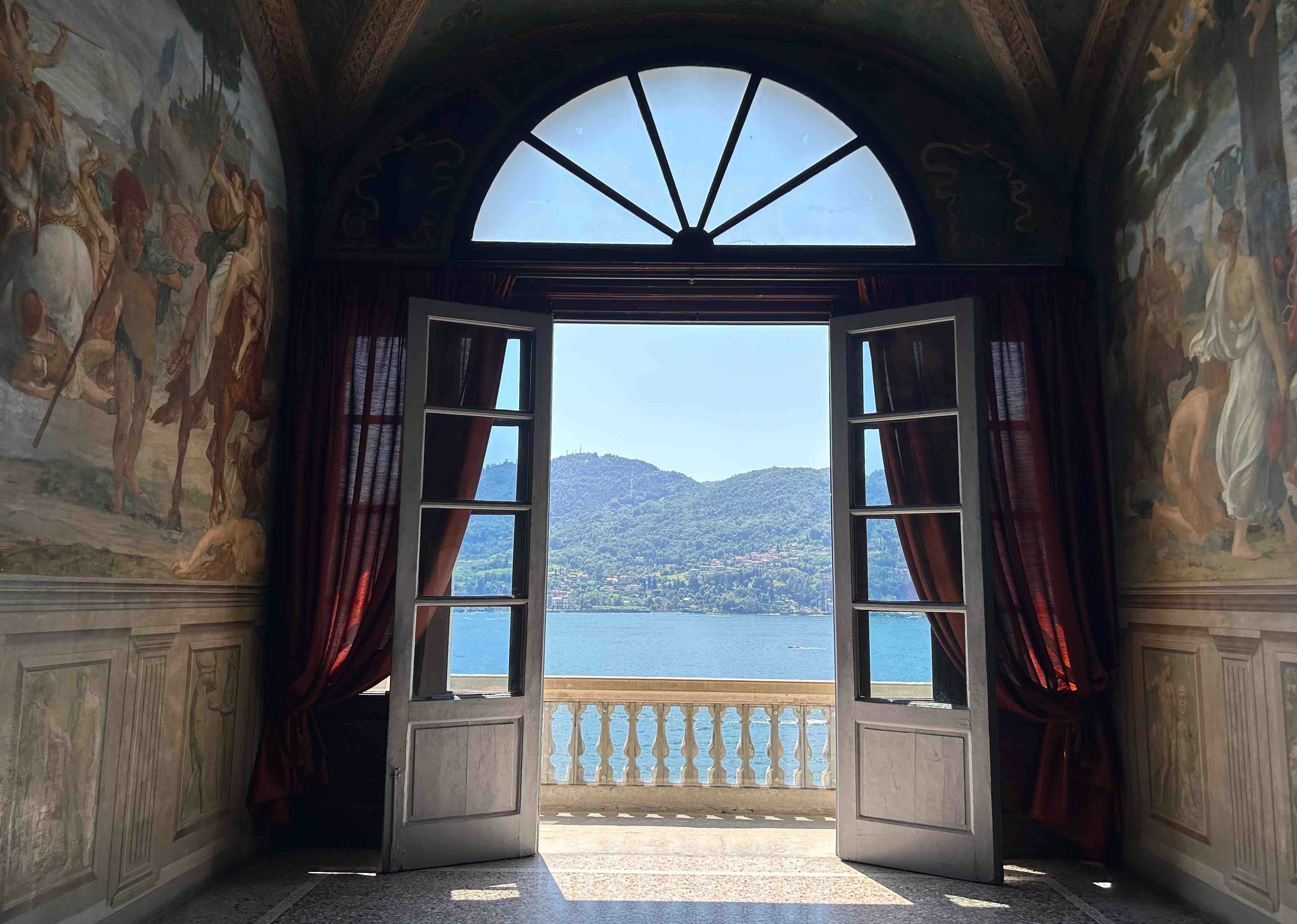 "Solar Quadrant: Stefano Arienti at Villa Carlotta"
Villa Carlotta hosts the solo exhibition by Stefano Arienti titled "Solar Quadrant: Stefano Arienti at Villa Carlotta," which involves the museum and garden spaces, presenting forty mostly unpublished works. The exhibition's uniqueness lies in the artist's explicit intention to conceive the display as a calibrated transposition of certain concepts already inherent in his production. Stefano Arienti has thus envisioned a comprehensive exhibition project that provides a broad overview of his work, involving vastly different environments both inside and outside the villa.
To compose his interventions in the garden, Arienti employs plants, flowers, books, everyday objects, clippings, roots, and reused materials: artistic interventions trigger a kaleidoscopic vision alongside the blooms in the park.
Nestled on the picturesque shores of Lake Como, Villa Carlotta stands as a testament to timeless beauty and cultural richness. This 18th-century architectural gem, with its neoclassical facade and meticulously landscaped gardens, exudes an air of grandeur and tranquility. Stepping through its ornate gates, visitors are greeted by a treasure trove of art and history, housing an impressive collection of sculptures and paintings.
The villa's interiors offer a captivating journey through the annals of Italian art, showcasing masterpieces from renowned artists. Beyond its opulent halls, the terraced gardens beckon, adorned with vibrant blooms, ancient trees, and charming fountains. These meticulously manicured grounds provide a sensory feast, inviting guests to wander along cobbled paths and savor panoramic views of the lake. Villa Carlotta is not merely a destination; it is a living testament to the enduring allure of Lake Como, a place where nature, art, and history harmoniously converge.
Date: Until November 5 2023
Tickets: entrance ticket to Villa Carlotta (adults, seniors over 65, students over 18) + 10 euro
Where: Villa Carlotta, Via Regina, 2, Tremezzina
---
Related articles:
The Ultimate Guide to Visiting Villa Carlotta Lake Como
Villa La Cassinella: Most Extraordinary Villa on Lake Como
Villa Carlotta and Garden in Lake Como
Villa Balbiano Lake Como, like a Royal Palace
Villa Pliniana shrouded in mystery
Seven Interesting and Quirky Facts About Lake Como
Sign up for COMO LAKE Today newsletter.