A Photographer's Dream: Lake Como's Most Beautiful Gardens
Lake Como is known for its enchanting gardens that surround magnificent villas. Nestled amidst the breathtaking landscapes of Italy's Lombardy region, Lake Como has long been revered for its serene beauty and timeless elegance. In this article, we will explore three remarkable gardens that have graced the shores of Lake Como for centuries: Villa d'Este Garden, Villa Carlotta Garden, Villa Melzi Garden, and Villa del Balbianello Garden.
Garden of Villa d'Este,

Cernobbio
The gardens of Villa d'Este are a harmonious and evocative example of Italian Baroque scenography. Within the ten-hectare park, various styles coexist, including Renaissance, picturesque, and romantic.
The Villa d'Este park is also a true botanical garden, boasting a wide variety of plants. Chestnut trees, magnolias, wisterias, laurels, agaves, palms, cypresses, pines, oaks, privets, and many other trees intertwine with jasmine, olive trees, azaleas, camellias, hydrangeas, oleanders, rhododendrons, daffodils, pansies, geraniums, and impatiens.
In 1815, Princess Carolina of Brunswick, then the villa's owner, introduced elements of English gardens, such as small paths, walkways, bridges, and the neoclassical Tempietto di Telemaco. Another significant landscape intervention was made by Countess Peluso, who constructed a complex of walls and faux fortifications in the upper area east of cypress avenue, which still exists today.
Each season brings its marvellous fragrances and colours. The garden of Villa d'Este is part of the Grandi Giardini Italiani association, which showcases Italy's most significant botanical treasures and works towards their preservation and enhancement.
In 2004, a new addition was made to the gardens known as the "Giardino dello Chef." This botanical garden serves as the daily source of aromatic herbs and fresh vegetables for the Villa's Executive Chef, who prepares delightful dishes for the guests.
Garden of Villa Carlotta,

Tremezzo
The eight-hectare park was reconstructed in the 17th century. After the reconstruction, its territory was decorated with terrace stairs, statues, fountains and hundreds of plant species. A gem of Villa Carlotta is the Italian part of the garden beautifully lined with citrus terraces, a swimming pool and flower beds of different geometric shapes. The landscape of the garden is designed in such a way that visitors can enjoy the view of its Italian section from all five terraces.
The best time to visit the garden is April and May when the Azaleas blossom. You can admire the flowering plants and take photos as mementos in the secret arbour, which offers a magnificent view of blossoming plants, wayside rhododendrons and bamboos.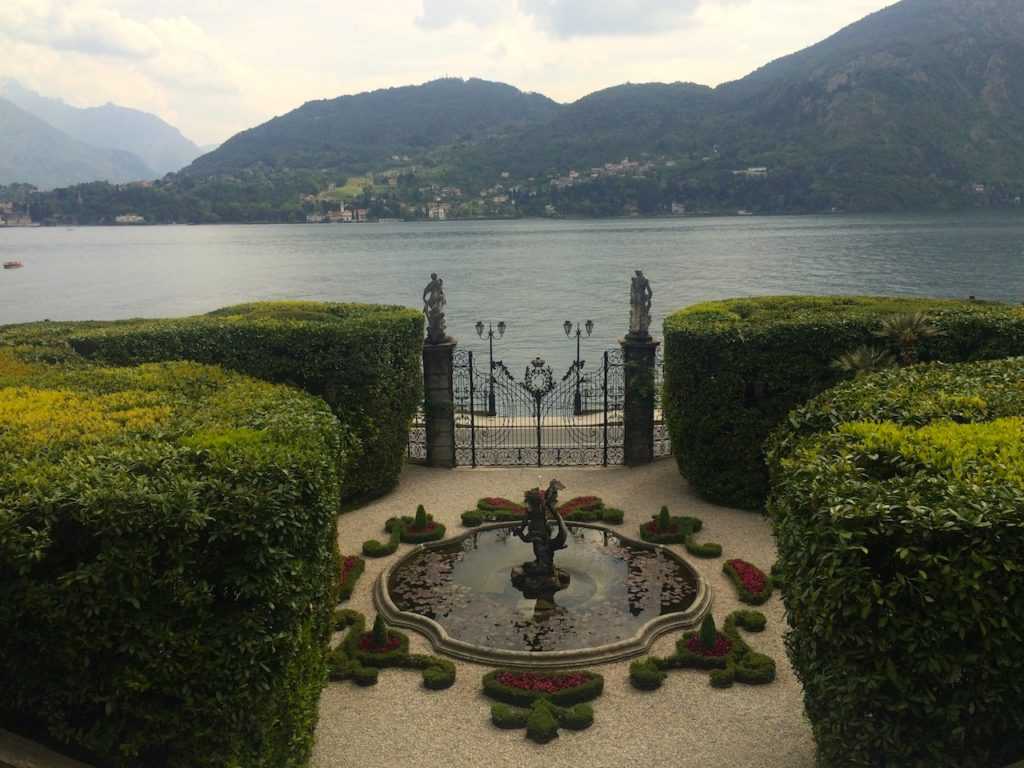 Garden of Villa 

Melzi

, Bellagio
This magnificent parkland, located in Bellagio, is the first English-style garden on the shores of Lake Como. To create a special atmosphere of winding paths, the architect levelled the ground and created hills using imported soil. Egyptian and Roman sculptures placed under trees, at the intersection of paths and along the lakeside, add a romantic touch to the garden. The Japanese pond with water lilies, surrounded by Japanese maple and cedar trees is a beautiful must see. You can visit Giardini di Villa Melzi from the end of March to the end of October.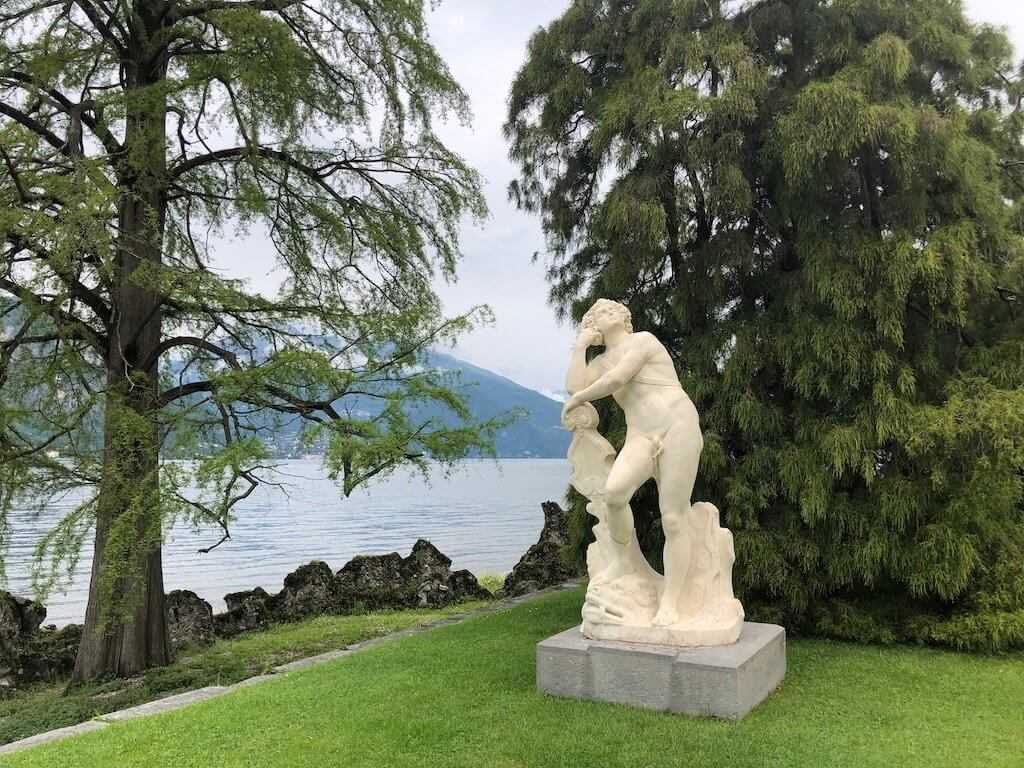 Garden of Villa 

Balbianello

, 

Lenno
A winding path planted with holly berries and pine trees, leads to Villa Balbianello. A spacious terrace with statues, huge flower urns, and a stone balustrade is situated near the villa. This place offers an unforgettable view of Lake Como. Tourists love to come here from late April to mid-June when the garden air is filled with the scent of blossoming azaleas and rhododendrons. The entrance ticket only costs 10€ per person. 
Garden of Villa

Olmo

, Como
Villa Olmo with its magnificent columns at the entrance resembles a palace. Any palace should have a beautiful garden. The park area is in Baroque style. The garden is stunningly beautiful with symmetric lawns and alleys, sculptures of mythical creatures and, of course, a beautiful landscape overlooking the lake. You can admire its local beauty all year round and entrance to the garden is free. In 2018, the garden was restored by strengthening and renovating its paths and adding new plants.
---
Related articles:
Villa La Cassinella: Most Extraordinary Villa on Lake Como
Villa Balbiano Lake Como, like a Royal Palace
Villa del Balbianello: the most beautiful Villa on Lake Como
Lake Como Weather: When to Take A Journey
Villa Pliniana shrouded in mystery
Seven Interesting and Quirky Facts About Lake Como
The Most Instagramable Hotels on Lake Como
Sign up for COMO LAKE Today newsletter.