Sagra del Torchio: Food Festival Will Take Place in Palanzo
A harvest festival has been celebrated in Palanzo, a small hamlet of Faggeto Lario clinging to the mountains, starting since 1974.
In 2022 the "Sagra del Torchio" will be held for the 47th time. On this occasion, a 16th-century "Torchio" (ital. winepress), a national monument, is put into operation, and the grape juice from the first pressing can be tasted. 
The winepress in Palanzo has been used for several centuries, including by farmers in neighbouring towns, mainly for pressing grapes and obtaining walnut oil. The pressure it exerts is estimated to be in the order of several tons. Thanks to the work of the special screw, the press, despite its size, can be operated by only one person. 
After World War II, there was an idea to destroy the winepress and, instead of it, create a new square, but the residents opposed this project, and the winepress remained in place.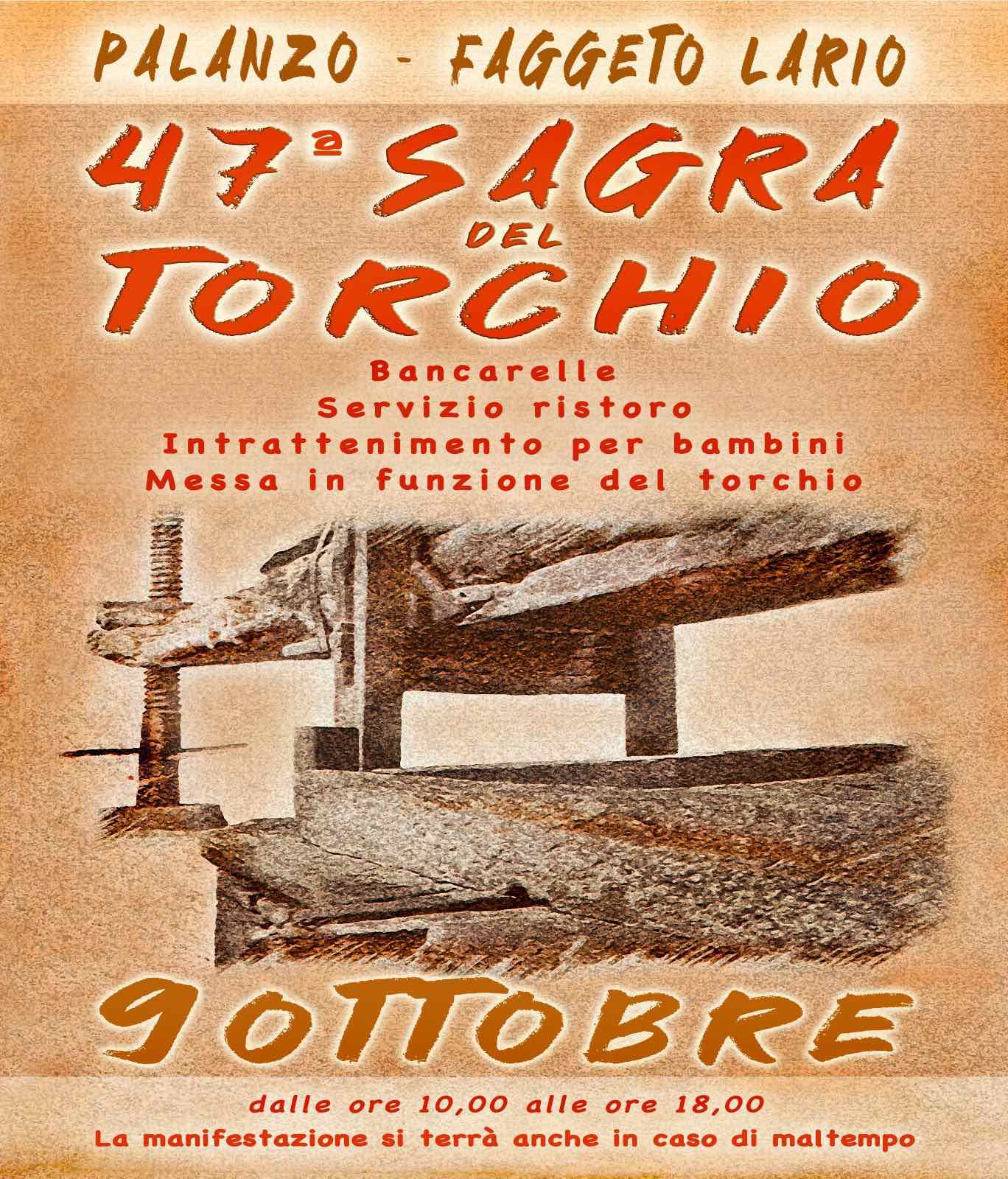 All day long, the area will be surrounded by traditional music, stalls with handicrafts, food and wine products, art exhibitions, cultural activities and workshops for children. 
In addition, several food outlets with local specialities will be offered. Here you can try traditional Lake Como dishes like trippa, polenta, sandwich with salamella, cakes, chestnuts and tortelli.
This year's edition will be a double celebration: local residents Alessia Bianchi and Carlo Molon will get merry as part of the festivities. The Torchio will be closed to the public for about 20 minutes during the wedding ceremony, starting from 11:30 a.m.
Date: October 9, 2022
Time: from 10:00 to 18:00
Place: Palanzo (frazione Faggeto Lario) 
Photo credit: ASSOCIAZIONE AMICI DEL TORCHIO
---
Related articles:
The 5 Italian Cuisine Restaurants On Lake Como
7 must-have apps to travel on Lake Como
Seven Books about Lake Como to Buy on Amazon
Lake Como Weather: When to Take A Journey
Seven Interesting and Quirky Facts About Lake Como
Sign up for COMO LAKE Today newsletter.