How to Obtain a Green Pass in Italy
Summer is ending, but don't worry – you still have time to go on vacation! Lake Como in September is gorgeous… However, according to the Italian authorities, you will now need to be in possession of a 'Green Pass' to access many establishments, including indoor dining, theatres, and museums.
In this article you will find information on how to get an Italian Green Pass.
What is a Green Pass?
From Friday 6th August, a Green Pass (also known as the EU Digital COVID Certificate) has been required to access leisure and recreational facilities, bringing Italy into line with other European countries, such as France. Examples of establishments where a Green Pass is required include indoor dining in restaurants and bars, as well as (but not limited to) gyms, museums, festivals, theatres, and sports stadiums.
To get a Green Pass in Italy, you have to either:
be vaccinated (the pass is valid for 270 days)
be fully recovered from covid (the pass is valid for 180 days)
test negative following an antigenic or molecular swab test (this pass only valid for 48 hours)
Is my UK, US, EU vaccine valid to get the Italian Green Pass?
In order to obtain the green pass, you have to have had a vaccine approved by the European Medicines Agency. There are currently four approved vaccines:
Comirnaty (also known as Pfizer)
COVID-19 Vaccine Janssen (also known as the Johnson & Johnson vaccine)
Spikevax (also known as Moderna)
Vaxzevria (also known as AstraZeneca)
How do I get the Green Pass?
There are a number of different ways you can access a Green Pass, such as:
  On the Certificazione Verde COVID-19 website, by using your tessera sanitaria (health card)
By downloading the Immuni App
By downloading App IO
I decided to use the Immuni app. I believed that it would be the best option for me, as I do not have an Italian health card and I was vaccinated in the United Kingdom (however, I later realised that I needed a code to access the Green Pass, which I did not have). Despite not being able to access the Green Pass on this app, I found that the Immuni app was easy to find on the Apple App Store (UK), and the app was straight-forward to set up. The app is easy to navigate and it has a similar interface to the French equivalent, "Tous Anti Covid".
Once you have completed the introductory set-up on the app, you are able to obtain your EU Digital Covid Certificate by following these steps:
Click on the tile that says "EU Digital Covid Certificate" on the home page
Click "Retrieve EU Digital Covid Certificate"
Select the type of code you want to use (AUTHCODE, NRFE, CUN or NUCG) and fill in the required information
Unfortunately, I was not able to access a Green Pass as I needed a code (such as an AUTHCODE), and obtaining this code seemed to be more hassle than it was worth. However, I managed to find a solution.
Fortunately, if you were vaccinated with the National Health Service (NHS) in the United Kingdom, NHS Covid Passes are now able to be scanned by Italy's VerificaC19 app, which is used by businesses to validate covid passes.
How to access the Green Pass with your NHS Covid Certificate
You can get your NHS Covid Certificate (if you were vaccinated in England) by following these steps:
Login to the NHS App (not the NHS Covid 19 app – that's a different app!)
Click on "Get your NHS COVID Pass"
Choose the "Travel" option
Download the PDF copy of your records and print it out or send it to your email address (if you have been double-jabbed, there should be two QR codes which corresponds to each dose)
When your Green Pass is requested – make sure that you scan QR code of your final dose!
Can I use another country's Covid Pass App to access a Green Pass with my NHS Covid Certificate?
Yes, you can!
The NHS Covid Certificate has also been integrated into France's Tous Anti Covid app, which I have found so easy and straight-forward to use – the app is in English, too! Although this is a French Green Pass which contains my NHS Covid Certificate, it still works when scanned with Italy's VerificaC19 app.
To access a Green Pass on Tous Anti Covid, follow these steps:
Access your NHS Covid Certificate by following the steps above (or equivalent)
Make sure you have a copy (either printed out or saved on a laptop – you will need to scan the QR code with your phone!)
Download and open the Tous Anti Covid app
Click on "Scan a QR Code" and scan your final dose
When it is scanned into the app, your Green Pass should be created and say  "Covid Digital Certificate" next to the flag of the country you were vaccinated in, as well as the EU flag. Underneath this, your personal information should be written, such as your name, date of birth, type of vaccine, and your injection date.
If for any reason your QR code is not recognised by Italy's VerificaC19 app, ask the establishment to update their VerificaC19 to the latest version.
---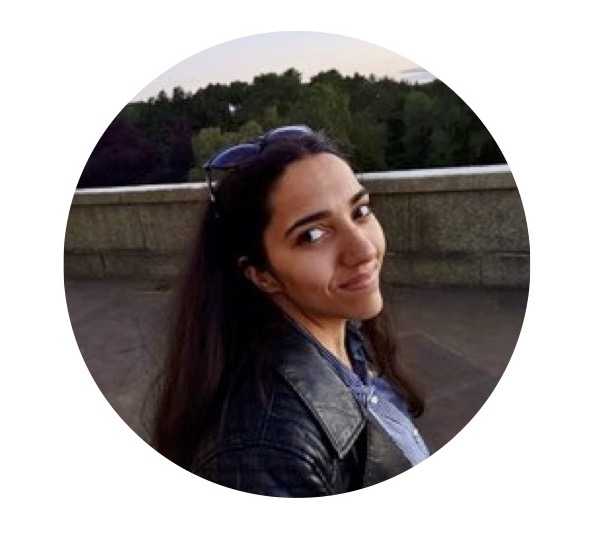 Olivia splits her time between Lake Como and Liverpool (United Kingdom), where she studies French and Italian at university.
Olivia is passionate about language-learning, travelling, and 'il dolce far niente'. She also enjoys exploring cultural and historical sites, and hiking up the many trails around the lake. 
Related articles:
Five Best Proposal Ideas on Lake Como
Seven Books about Lake Como to buy on Amazon
Seven Interesting and Quirky Facts About Lake Como
The 5 Italian Cuisine Restaurants on Lake Como
The Most Instagramable Hotels on Lake Como
Sign up for COMO LAKE Today newsletter.